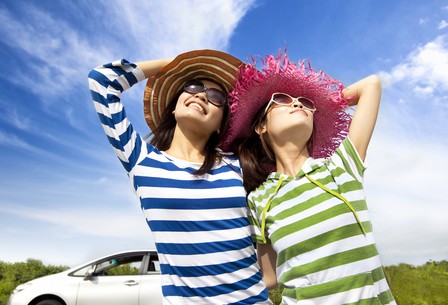 If you're looking to plan a road trip, there are dozens of ways to do it. Getting from Point A to Point B isn't really the point. On the best road trips, getting there is half the fun. RoadTrippers, is a web-based resource for the adventurous traveler. RoadTrippers is free, and it's simple to use: just visit the website, click the "Plan Trip" icon on the left-hand side, and punch in your starting point and your destination. At the top of the page, you'll see the length of your trip in miles, your expected travel time, and how much you should plan to spend on gas. Need to make a detour along the way? No problem. Just add a waypoint.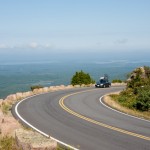 In fact, you can add as many as you like. RoadTrippers will factor them into your travel plans. Click the "Find Places" icon. RoadTrippers will show you hotels, campsites, abandoned amusement parks, museums, malls, and unusual roadside attractions. By using the slider at the top of the column, you can tell the site how far off the beaten path you're willing to go — 10 miles, 50 miles, or somewhere in-between. Go back to the "Plan Trip" icon, and unclick the "Use Highways" box (which is checked by default). RoadTrippers will recalculate your trip using backroads and scenic byways. Once you're happy with your route, you can save it to your free RoadTrippers account by giving it a name. You can also share it with friends, and of course, you can get a print-out of your directions.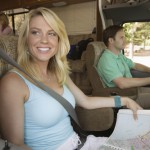 Tracks and Trails specializes in planning Driving Adventures—RV and car trips to the American and Canadian West and Florida. Their experienced trip consultants are ready to help you chose or customize the perfect travel experience for you and your family. Whether you want to spend two weeks exploring the National Parks of the Southwest, just have time for a quick getaway to Yosemite Valley, or something in between.