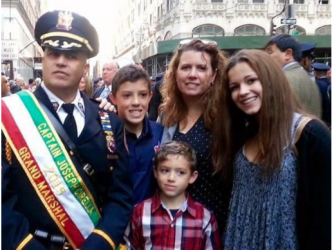 September 1st the Junior Madison Football team will participate in a round of scrimmages with other teams to support late Madison Police Captain, Joe Cirella.
Joe was given the devastating diagnosis of cancer on September 1st of last year and died three months later. He leaves behind his wife Amy (who grew up in Madison) and his two sons who both play in the Randolph Junior Football program.
MJF President, Tom Leck, will be presenting the Cirella family with a $300 donation and all proceeds from the Food Hut will go directly to the family. If you would like to make a donation, checks can be made out to Madison PBA 92 with "Cirella Fund" in the memo field.
Scrimmages start at 6:15 p.m. Please join us on Thursday, September 1 for football, family, fun and philanthropy at Freedom Park 640 Millbrook Avenue, Randolph.