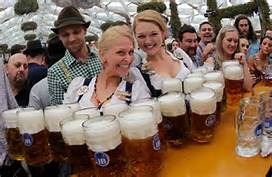 Nothing says Fall like quite Oktoberfest! Oktoberfest is a German tradition honoring the start of the autumn season. Think – a good old-fashioned Oompah band, a beer stein, food, fun and games.
This Saturday there are two events happening in our area that are sure to get you in the Fall Oktoberfest spirit.
Join the Duetscher Club in Clark as they open their doors to the public for this year's Oktoberfest Celebration. There will be two bands, a pig roast, a beer stein-holding contest, and a ceremonial tapping of a keg direct from Munich. Admission is $5 per person and kids under 12 are free. Doors open from 12 – 10 pm, rain or shine. For more information call 723-574-8600.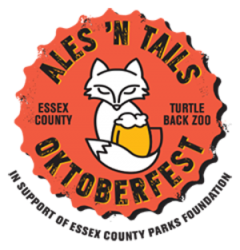 Additionally, the Turtle Back Zoo is hosting Ale's N' Tails Oktoberfest. It will be a fun evening with over 50 craft beers, food, fun and games.
You can take an evening train or carousel ride or sip craft beer in the beer hall while enjoying a live band and lots of German themed food.
The event is from Saturday, October 1st from 6-9 pm. Tickets are $60 per person and $15 for each designated driver. All proceeds go to support the Essex County Parks Foundation. To purchase: tickets go: https://www.eventbrite.com/e/ales-n-tails-oktoberfest-tickets-26185068244