Are you tired of the traditional red and green holiday decorations? Years ago (long before Pinterest), I decided that I didn't particularly like the traditional Christmas colors that I grew up with and that I was going to choose different colors to fill my home during the holidays. Being a color designer, once I was set free from the red and green, I found myself decorating with amazing color combinations .
Over the past 10 years, I have chosen unique color schemes every year. Each holiday season, my guests are excited to see what that year's colors will be. My warning to you if you would like to try this is this —DO NOT GO ON PINTREST or INSTAGRAM for inspiration. The reason: you will be overwhelmed by the professional nature of the pictures you will see (and you might just give up before you start). There is a whole set of bloggers on instagram who have literally made a career of decorating for all type of holidays. They seem like decorating Stepford moms and nothing like us real moms who have car pools to drive and children to bathe. These women have full make up on at 7am and if you believe their photos, their dining room tables are set at all times. Here is my normal mom's guide to holiday decorating with a cohesive color scheme.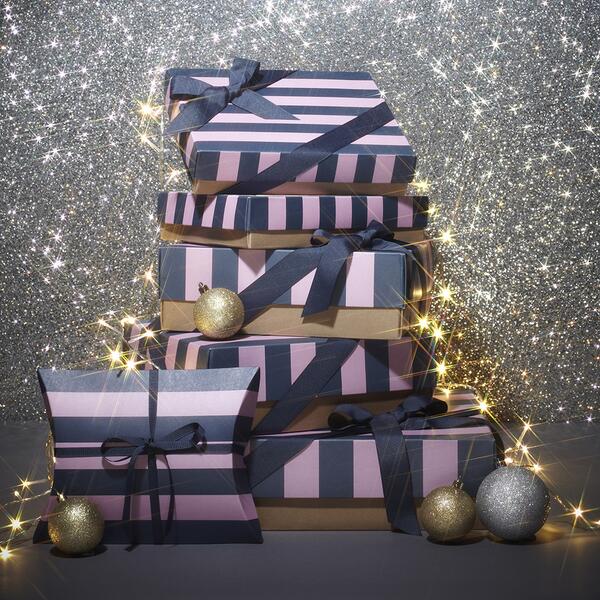 Choose your color scheme
Just like interior designers need inspiration when starting to work on a space, you will need to find colors that work together and speak to you. When I am designing a room, I usually look at wallpaper (even if I am not going to actually use it in the room) because I will find a color scheme in a pattern that works perfectly together. The wallpaper artists have done the work for me. I do this for the holidays with wrapping paper. Whether it be Target, Michaels, or Marshalls (its my favorite place to buy high quality wrapping paper at great prices), walk around the store until you find a holiday wrapping paper that you love.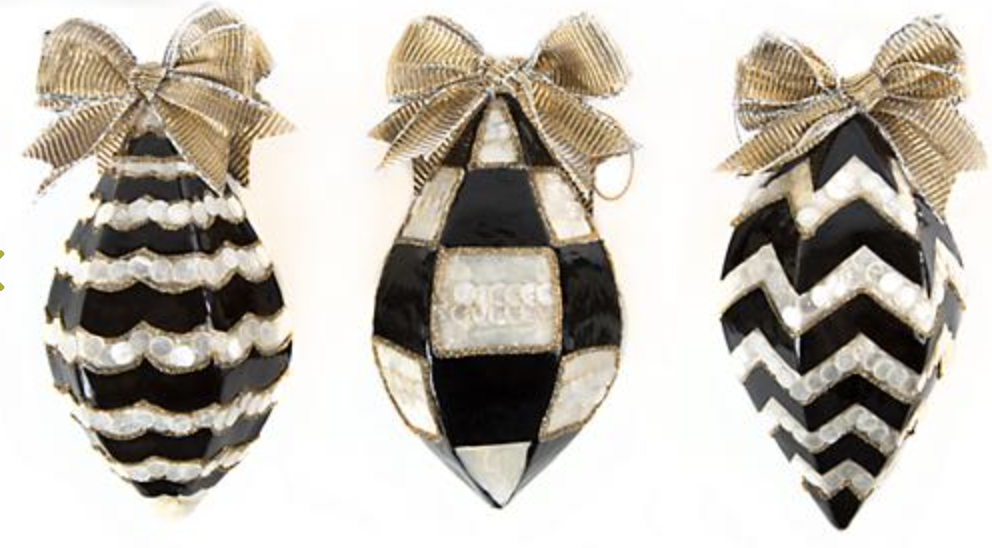 When our moms were doing this, all the wrappings were that traditional red and green (maybe white) I talked about. Today, holiday wrapping paper comes in every color scheme available. A few of my recent favorites has been cream, white, and black, pink and gold, and navy and jewel tones. Once you find that wrapping paper you love, buy a few papers that have all the colors in the inspiration paper and also buy ribbons, bows, gift bags, etc. that match. It is important to have your color scheme extend to all the gifts under the tree. Now don't get me wrong, if your Aunt Lucy brings gifts that are wrapped in paper that doesn't match your color scheme, don't make a big deal…maybe just hide it behind your beautifully matching gifts.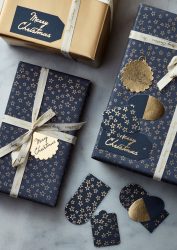 Christmas Tree Ornaments
 If your family has a Christmas tree, your chosen color scheme should continue through to the tree decorations. First, choose one of the colors in your wrapping paper and buy ribbon and/or bows to put on your Christmas tree. When it comes to your ornaments, I am not of the opinion that every single ornament need to fit into that year's holiday color scheme.
Those instagram pictures that I told you about will only have the "chosen colors" on the tree. This seems inauthentic to me. We all have special ornaments passed down from our family that might not "match" our holiday color scheme. It would be criminal not to put them up. Your home is not a vignette in a Pottery Barn catalogue. My advice to you is to put all your special ornaments up first and then go to a store like Michaels or The Christmas Tree Shop and get a bunch of inexpensive ornaments that match your color scheme. You then put these on the tree all around the special ornaments and I promise you will still have a tree that looks authentic while still matching. On a side note, please for the love of all that's good in the world, use white lights on your tree.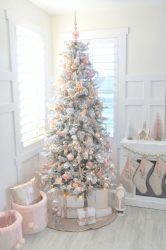 Table setting 
When choosing your holiday tablescape, the first thing you need to choose is your linens. I never rent my linens as I have a secret weapon- 
CV Linens
. Their tablecloths and napkins are so inexpensive (cheaper than renting) that it is within most family's budget to order new linens for each holiday. I admit I have a linen problem. I have a whole closet in my basement with different color tablecloths and napkins. You don't have to go that far down the rabbit hole, but once you get on their website you may be hiring a contractor to build that closet.  They are also great to order your neutral linens that you can use all times of the year- cream, white, black, etc. I reuse my linens for different occasions.
For example, one Christmas, I had pink napkins and navy tablecloths. The next Easter I used the pink napkins with a pastel blue tablecloth. After choosing your linens, find or make napkin holders that will work with your color scheme. This little touch, will make a huge difference. If you don't want to invest in napkin rings, find ribbon with your color scheme colors and tie them around the napkins. Lastly, choose candles and holders, ornaments, and flowers that match your chosen color scheme to put on your tables.
3 Holiday Decorating Secrets from a Designer:
• Invest in burlap tablecloths. These can be used with any color scheme for any holiday and instantly give that rustic chic look when paired with acrylic candleholders, mercury glass votive holders, and metallic ornaments.
• My favorite place to buy flowers from these days is Whole Foods. Ever since amazon took over, they have the best value for the most beautiful unique flowers. You can bring any of your own vases in and choose the flowers and they will arrange for you.
• Buy neutral table pieces through out the year as you find them. White, cream, silver, and gold can be used on any table with any chosen holiday color scheme. My favorite places to find these are Tuesday Morning, Marshalls, Homegoods, pier 1, and Target. Another great place to find inexpensive yet beautiful candle holders is Ashley Home Furniture.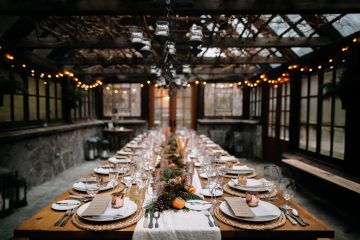 If you are very motivated, you can be proactive and choose next years's holiday color scheme before December 26th and you can get all your wrapping paper, ornaments, and decorations for the next year at 50-90 percent off. I can't say that I have ever actually been this organized but then again I don't even write my checks in order- hey I am a creative type not an organized type.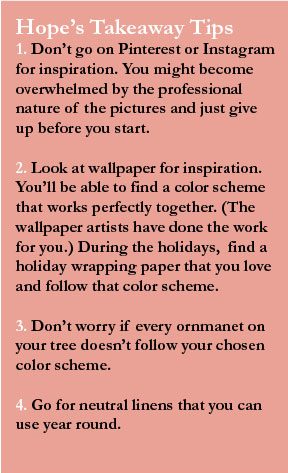 ---
GIFTS THAT GIVE BACK: 35+ Gifts That Feel Good to Give…& Receive