If you are thinking of putting new floors in your home, incorporating a herringbone pattern into a floor or wall is the easiest, low cost way to add drama and instant impact to a room. Herringbone is when the planks are cut in perfect rectangles and then staggered a bit, so the end of one plank meets the side of another (different from chevron). A herringbone patterned floor or wall is a great way take the ordinary and transform them into something spectacular, where the resulting look is expensive. Here are some examples.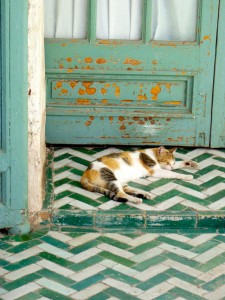 Install a tile or brick floor in a herringbone pattern. You can also install tile in a herringbone pattern as a kitchen backsplash to add interest.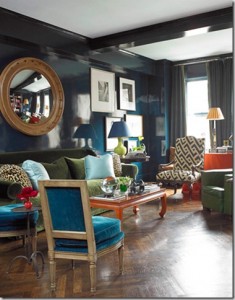 A herringbone floor in an apartment. These planks are medium in length. Image from House Beautiful Magazine.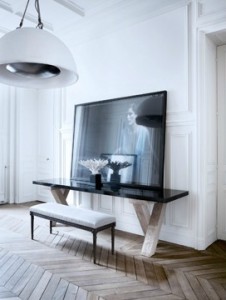 This interior by Gilles & Boissier is such an effortless mix of classic form with a modern twist.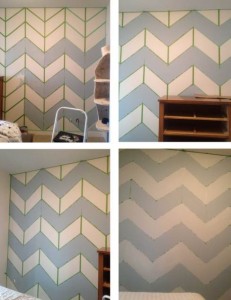 Paint your own Herringbone pattern on a wall with this tutorial from Every Third Thought.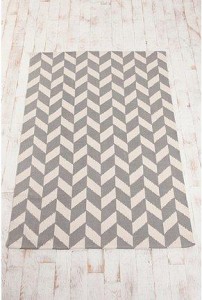 Throw down some rugs with herringbone patterns. You can go for a natural look and choose one with color and go bright and bold from Urban Outfitters.