See All 50+ Thanksgiving Recipes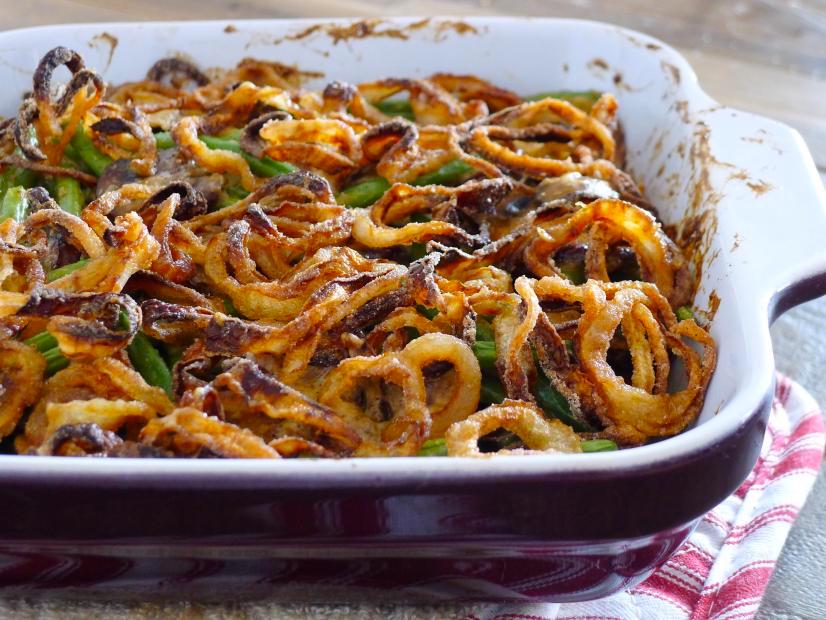 So much of Thanksgiving is about traditions: eating the same food cooked the same way year after year. I know that the 1970's green bean casserole with Campbell's mushroom soup isn't exactly gourmet, but I love it anyway! But with a husband that is gluten-intolerant, it's hasn't been an option the last few years. So thank you to the Food Network for this gluten-free version. It's not quite as easy as the Campbell's version, but I'm excited to be able to serve it again to my husband this year!
Gluten-free Flour Blend: 

Onions:

Green beans:
1 pound green beans, trimmed

1. For the gluten-free flour blend: In a large bowl, whisk together the rice flour, tapioca flour, potato starch, xanthan gum and salt.
2. To make the onions: Preheat the oven to 375 degrees F and grease an 8- by 8-inch baking dish with butter or cooking spray. In a large pot, bring about 1 inch oil to 350 degrees F over medium-high heat. Line a plate with paper towels.
3. Meanwhile, in a small bowl, whisk together the cereal crumbs and salt with 1/4 cup gluten-free flour blend. Add the sliced onion rings and toss to coat evenly. Working in batches, fry until golden brown and lightly crisped, 3 to 5 minutes. Transfer to the paper towel-lined plate to drain.
4. For the green beans: Prepare a large bowl of ice water. Bring a medium saucepan of salted water to a boil and add the green beans. Cook until crisp-tender, about 2 minutes, then immediately strain and plunge into the ice water. Set aside.
5. In a large skillet, melt the butter over medium-high heat. Add the mushrooms and cook, stirring occasionally, until the liquid has evaporated. Season with salt and pepper, then sprinkle over 2 tablespoons gluten-free flour blend and cook, stirring, about 1 minute. Stir in the broth and cream; bring to a simmer and cook until thickened, about 4 minutes. Stir in the green beans; season with the chile powder and some salt and pepper. Transfer to the prepared baking dish and top with the fried onion rings. Bake until golden and bubbling, 25 to 30 minutes.
50+ THANKSGIVING RECIPES: From Apps & Cocktails to the Bird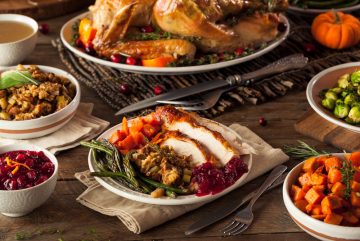 ---
Our Favorite Cocktails for Fall: From Boubon Apple Sippers to Moscow Mules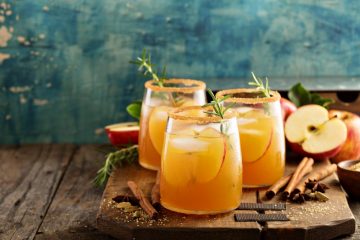 ---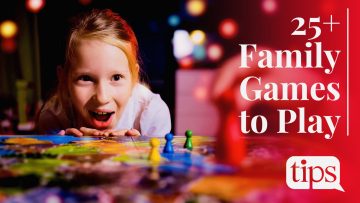 ---
15+ (Easy) Thanksgiving Appetizers