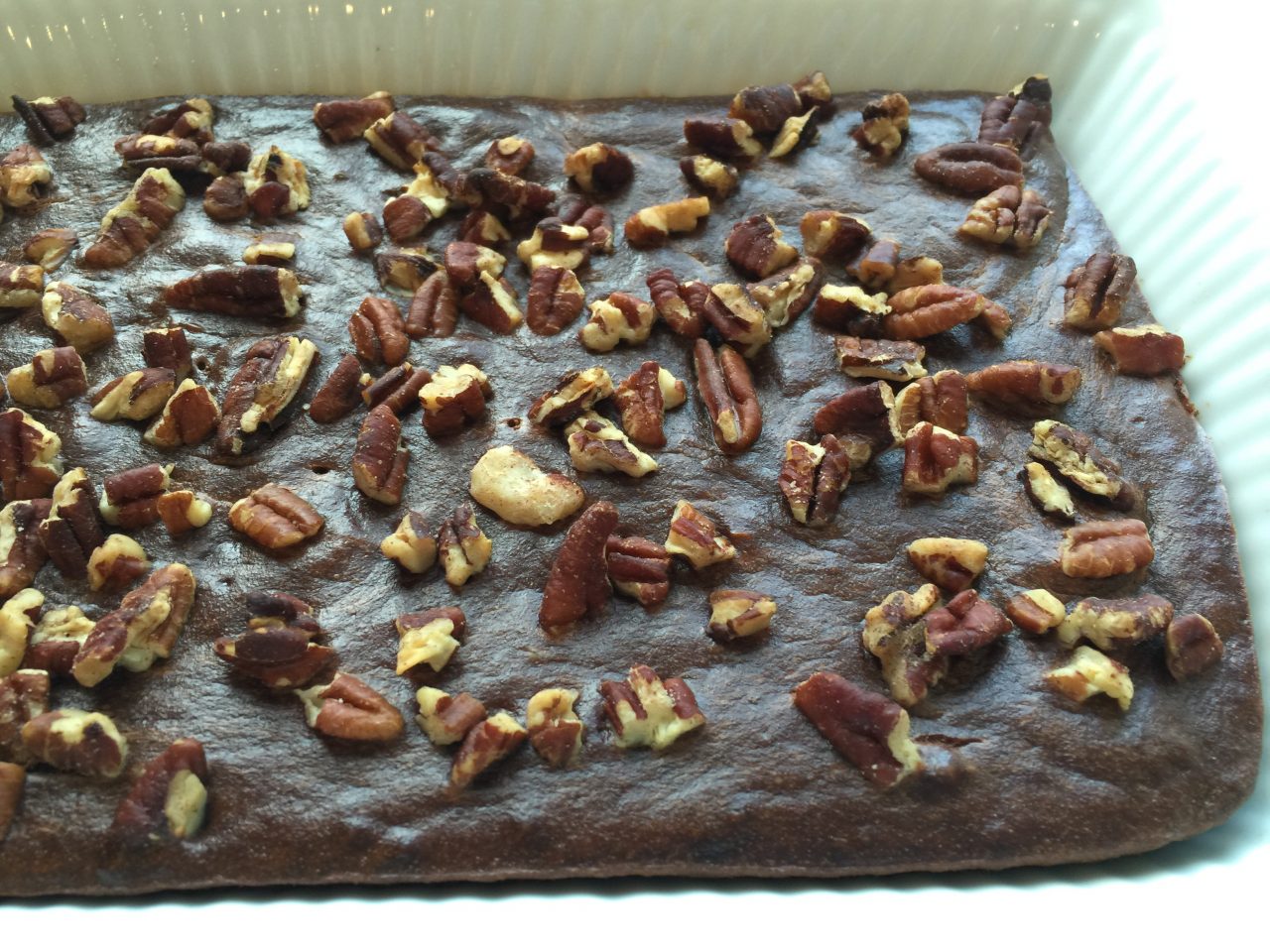 This is a great dessert or snack. I made them this weekend and everyone loved them.

Size:

8-10



Ingredients:
3 overripe bananas-about 1 cup
1/2 cup unsweetened peanut or almond butter
2 T - 1/4 cup cocoa powder (more = richer taste)
1-2 scoops of protein powder(I used Bio Trust)
Sprinkle with pecans or walnuts(optional)



Directions:



Preheat the oven the 350 degrees, grease a small cake pan or loaf pan and set aside.
In a small microwave-safe bowl or stovetop, melt your nut butter. I didn't have to do this because the Trader Joe almond butter is soft.
In a blender, food processor, or using your hands, combine the bananas, cocoa powder, protein powder and nut butter until smooth.
Pour the mixture into the greased pan and bake for around 20 minutes or until cooked through. Remove from the oven and allow to cool completely before slicing into pieces.
I find storing in the refrigerator works well.
I do NOT recommend whey protein powder- It lends itself to a gummy texture.