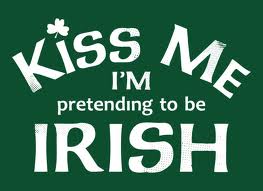 I went to Manhattan College in the Bronx and every year on March 17th, I would raid my roommate's closets to come up with an outfit which would appeal to all the cute firemen in the parade. Green tights, cut off shorts and an Irish knit sweater — only a good look when you start drinking keg beer at 7am. I've tailored back my in-your-face-I'm-Irish look, but I still love the color. By the way, those emerald-hued skinny jeans on our home page are from the Gap, and they're 20%.
Here are some celebs and styles making green work!
Click on an image to browse full size.