Genealogy is the study of family ancestries & histories. It is an activity that can be enjoyable and amusing. Don't give up because your kids don't seem interested in their family history. Someday they will be and very grateful for the work you did with them. Give kids a beautiful gift that will deepen their love and appreciation of family.
Climbing Your Family Tree: Online and Off-Line Genealogy for Kids. Kids are invited to become sleuths into family history with this book packed with tips on how to become an ancestor detective. From conducting interviews with family members to tracking down naturalization records, birth certificates, and regional history. Climbing Your Family Tree will appeal to all young readers who become fascinated with the fine art of genealogy.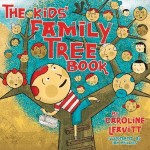 The Kids' Family Tree Book is filled with delightful projects for elementary grade children who are interested in learning about their family history. This book offers a refreshing take on Geneology, for both parents and children alike. Your child will especially love creating the coat of arms. With its whimsical spin and bright pictures, Leavitt's book is also a thoughtful birthday gift for any grade level student.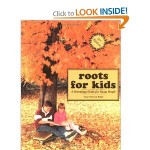 Roots for Kids is based on a twelve-week course the author developed for her fourth grade class. The author moves slowly and carefully, as she takes young readers through an introduction to genealogy, to discussions of their families and their parents families, learning how to ask questions (oral history, researching local, state and national records, using libraries and historical societies and much more). In short, Roots for Kids will teach youngsters how to create a simple family tree and give them both the tools and appetite to learn more about their roots and to uncover the stories and events that make them and their families unique.