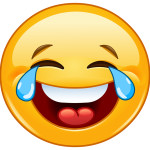 So you have lice. That's no reason to lose your sense of humor. Here are a few jokes to keep you're spirits high during this stressful time in your lousy house.
What did the headlice say when their host went to the barber?
"There goes the neighborhood."
What did the mother louse say to her misbehaving little nits?
"Don't make me get the comb!"
What is the favorite hobby of head lice?
Nitting.
What does a louse need to drive?
A license
What did the masochist say to the headlice?
"Bite me!"
On "Who wants to be a Millionaire: Lice Edition" what does the louse use for help?
His Lice Line
Where do mountain-climbing head lice go?
The widow's peak.
What is the favorite lice nursery rhyme?
Three Blind Lice
What do you call a head louse on a bald person?
Homeless!
What is a head louse's favourite musical?
Hair!