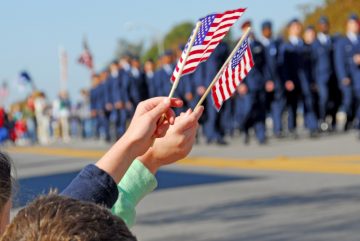 All are welcome to attend Summit's Memorial Day Parade and Ceremony on Monday, May 29. Sponsored by the Summit Fourth of July Celebration Committee, this annual ceremony honors the brave men and women who served this country.
Assembling at 10:00AM at 25 DeForest Avenue, the 2017 parade will be led by members of Summit's American Legion Post and will welcome Summit groups including schools, houses of worship, civic clubs, boy and girl scouts, and neighborhood associations to march with veterans. The Summit High School marching band, Summit Police, Fire, EMS, and Scout Troops will also march in the parade.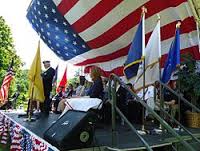 Members of the community are encouraged to gather along the parade route in support of veterans and Summit groups. Flags will be distributed along the route: DeForest Avenue, Beechwood Road, Springfield Avenue, Maple Street, Village Green. Veterans who are unable to march through the parade may request a convertible ride by meeting with the American Legion at the start of the parade.
Once the parade has reached the Village Green, a commemorative ceremony will honor those who served and will feature performances by the SHS marching band, presentations and readings by the Summit Veteran's Lifetime Achievement Award and local students, as well as a wreath-laying and a rifle salute. Veterans who attend the ceremony will receive a 2017 Commemorative Coin from the City of Summit in appreciation of their service.
To learn more about Summit's Memorial Day Parade and Ceremony to summitcommunityprograms.com.