A few new photo apps to make your phone more fun.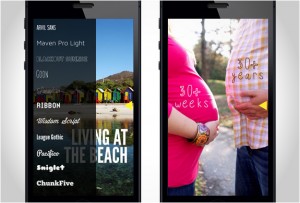 Over: With "Over" you can add beautiful text to your photos, simply choose from 25 amazing fonts available, and add captions, quotes, jokes… you can then resize, align and position your text, when finished you can quickly publish your creation on your social networks.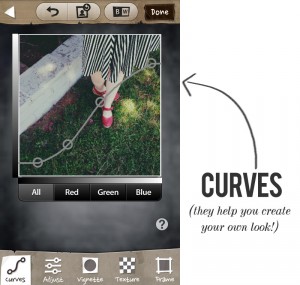 Magic Hour Lite: The combination of subtle filters and tilt-shift function allows Magic Hour Lite to produce some truly unique results. The filters create effects that are far more sophisticated than some of the tinted, overexposed pre-sets from other apps. The Magic Hour filter gives everything a lovely, soft luminescence. One of the favorite features of Magic Hour is being able to change your color curves in photographs and save your own filters, and you can download other people's filters as well.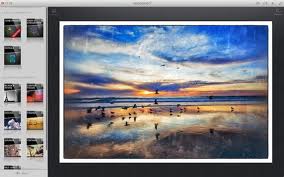 Snapseed: Works great both on iPhone and iPad and it allows editing of photos taken in-app or loaded from the device. To increase and decrease the setting values, swiping or pinching with fingers over the image is all you need to do and it's also all you require to master the app. At the bottom of the work area, you will find additional controls to choose specific commands, undo, apply effects and compare with the original image. Automatic is the quickest way to apply basic enhancement to your photo. This mode allows you to apply color and contrast correction in seconds, without having to go through more intensive processing.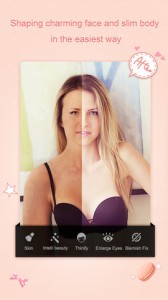 PhotoWonder: One of the speediest iPhone photo apps to use. It also has a good collage feature with multiple layouts and photo booth effects. The filter selection isn't huge, but many are so well-designed that you'll find them far more valuable than sheer quantity from a lesser app. The Vintage filter works magic on photos of buildings or scenery. Combine with Sweety for a dreamy retro effect. Beautification is another tool that allows whitening, polishing, removing acne, enlarging eyes and slimming easily by only paint or tap through your fingers.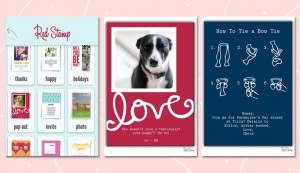 Red Stamp: With just a couple of clicks, Red Stamp will print a high-end card, giving you the ability to grab photos from your camera roll or take pictures in-app. The app includes multiple card templates for most holidays and emotions, including bat mitzvah, bachelorette party, moving announcement, BBQ invitation, and even a calendar. The cards aren't the most customizable, but they look professional and support customized messages and photos. When you've finished your card, you can send it for no charge via email, SMS, Facebook, Twitter, or Instagram, save it to your photo album, or opt to send a physical postcard for a small fee.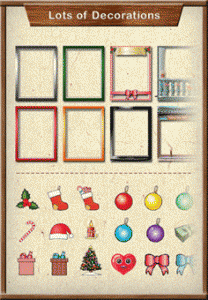 Cartoonmatic: Cartoon O'matic lets your decorate your photos. You can create cartoons, black and white effects, add stylish frames, place stickers, and insert some speech balloons in your photo to create a unique photo experience. With Cartoon O'matic your photos will look cute and cartoony. If you like to make your photos special, Cartoon O'matic can transform your regular photo into an extraordinary one with ease.