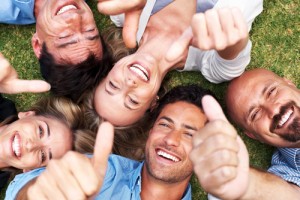 Members and non-members are welcome to attend the Chatham Newcomers Party at 8:00pm on Saturday, September 10.  The party, kicking off the 2016/2017 season, will be held at the Strand Tennis Center, 40 Watchung Avenue, Chatham.
Non-members should email Chathamnewcomers@yahoo.com to RSVP.
Non-members who have recently relocated to Chatham and are searching for ways to socialize, make new friends, and become involved in the community will find that The Chatham Newcomers and Social Club could be the ideal opportunity.  The Club, a non-profit social organization, focuses on connecting neighbors within the community.
As a member, you'll discover plenty of social activities throughout the year for the entire family, as well as those specific to adults or children only.  Past activities have included children's playgroups, monthly coffee and book clubs, ladies (and guys) night out, wine tasting, couples bowling, and family barbecues.
If giving back to your community is important to you, community service projects that benefit local businesses and assist neighbors in need are also included in the agenda.
Wish to become even more involved? Join one of several Newcomers committees to contribute your talent and skills.
The Newcomers Club welcomes all Chatham residents, whether new to the area, or simply looking for something new.  It's an open invitation to forge new friendships and have fun in the process.
On line registration and additional information can be found on the Chatham Newcomers Club membership page.
You may also email chathamnewcomers@yahoo.com