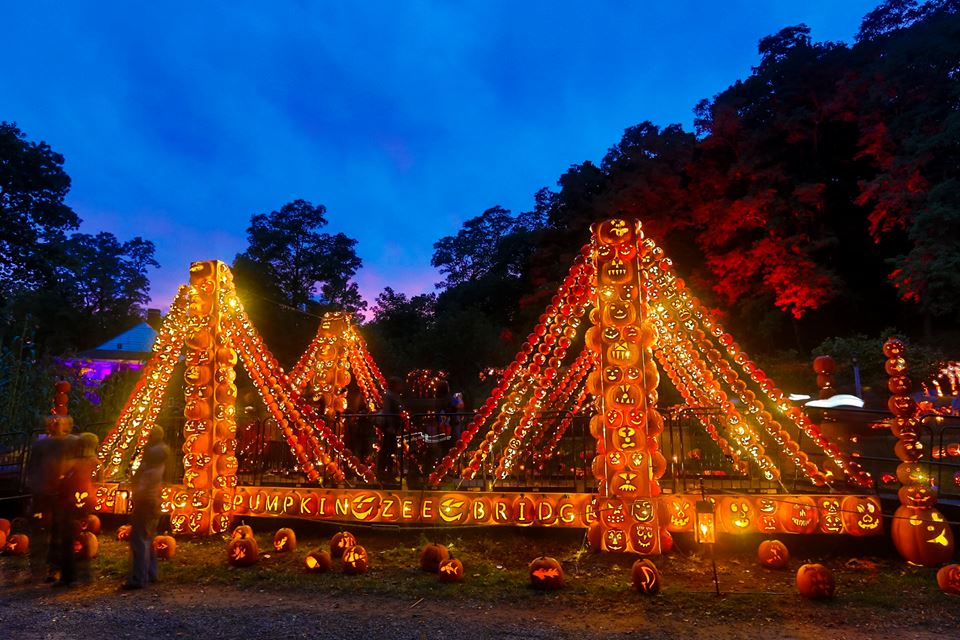 Tens of thousands of visitors experienced last year's sold-out Blaze®. The Great Jack O'Lantern Blaze® is the tri-state area's biggest, most exciting, most electrifying Halloween event. It returns to Cortland Manor, NY for 2015. Tickets are on sale now, this event SELLS OUT and has limited capacity. Advance tickets required.
See more than 5,000 individually hand-carved, illuminated jack o' lanterns in this elaborate walk-through experience. Meander through an historic, 18th-century riverside landscape and discover a breathtaking display – all made of jack o' lanterns! Stroll through the Tunnel O' Pumpkin Love and emerge to the incredible sight of gourd-filled Jack-in-the-Box springing up and bouncing around. Flying pumpkin ghosts will soar above the lantern-lit path.
See slithering snakes, a giant spider web, an undersea aquarium, and super-sized dinosaurs. Go gaga over a collection of Little Monsters. Come gawk and gaze at more jack o'lanterns than ever before. Complete with sound effects, elaborate synchronized lighting and original, atmospheric music, this not-to-be-missed spectacle is the area's most innovative Halloween happening.