Planning to take advantage on Black Friday deals on November 27? Instead of dragging the kids along, plan something fun for them.
DROP AND GO AT PBI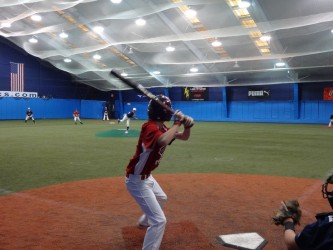 Bring your baseball player (ages 6 to 13) to Professional Baseball Instruction from 10AM to 4PM. Players may stay the entire day, or for just a couple of hours – whatever you'd like. There will be a variety of skill areas set up on the field for their use. Players can take BP, field ground balls, catch fly balls, throw off the mounds in the bullpen…. PBI coaches will work out with, assist and supervise your player at each skills area.
COST: $49 and includes lunch
For more information: http://www.baseballclinics.com or call 800-282-4638.
SUPERDOME SPORTS
World Class Soccer Camp
Sharpen your game with the top training program in the region-a fun, active way to spend the day!  We'll work on footskills, finishing, street soccer and more for this unique opportunity to elevate your game in this abbreviated and exciting version of our summer camp. Players should bring shin guards and ball to each session. For boys & girls.
COST: Full day (9am–3pm): $75
All Sports Camp
Play multiple sports and enjoy contests raffles.
COST: Full day (9am–3pm): $60
Half day (9am – 12pm): $40.00
Walk-ins welcome.
Sportsdome, 134 Hopper Avenue, Waldwick
For more information: http://www.superdomesports.com or call 201-444-7660.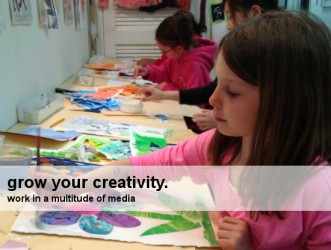 THE DRAWING ROOM
Do you have a budding artist? Let your creative juices flow as you sculpt and paint with artists who have a passion for what they do at
10am-12pm Enjoy sculpting
12-1pm Lunch
1-3pm Pull out your palettes and paint.
For more information, visit www.drawingroomllc.com or call 201-232-8855.
THE BIG PLAYHOUSE
The Big Playhouse is a fun filled environment where children can engage the concepts of "good olde-fashioned play." Hosting attractions that simulate real life, Kids can imagine being in a business or a domestic setting, while pretending to be a mom, dad, chef, doctor, or wherever their imagination takes them! For toddlers and preschoolers ages 6 and under. Do not forget to have your child wear socks. Children 3 – 6 must be potty-trained.
COST: $45 in advance. $50 Day of.
9:30 – 12:30pm or 1:30-4:30pm.
The Big Playhouse, 316 Kinderkamack Rd, Westwood, NJ 07675
For more information, http://www.thebigplayhouse.com
THE LITTLE GYM of WALDWICK
The Little Gym offers seasonal camps that combine physical activity, gymnastics and games with arts, crafts and special Lego® building activities for all kids ages two and half to 10 years old.
COST: $45 for members and $50 for non-members
Two sessions: 9 am – 12 pm and 1 – 4 pm
28 North Franklin Turnpike , 
Waldwick, 
NJ 
07463
For more information,
visit or call 201-445-4444