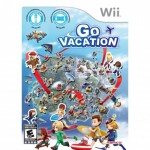 Planning a family game night? Or are you ahead of the curve and already looking for good holiday presents for the kiddos? Either way, check out Parenting.com's recent list of Wii games that are sure to please the whole family.
Top contenders included:
Go Vacation:
– carnival games, surfing, horseback ride and lots more
Kirby's Return to Dreamland:
– join Kirby and friends in his new adventure in his unique world of Pop Star
Cars 2:
– choose from 20 characters in the movie and take part in daring rescues
Mario Galaxy 2 (most critically-acclaimed Wii game):
– travel the galaxies with Mario including candy-themed planets and floating puzzles
Guilty Party:
– think Clue taken to the next level with lots of fun mini games
Check out the full article for more info.