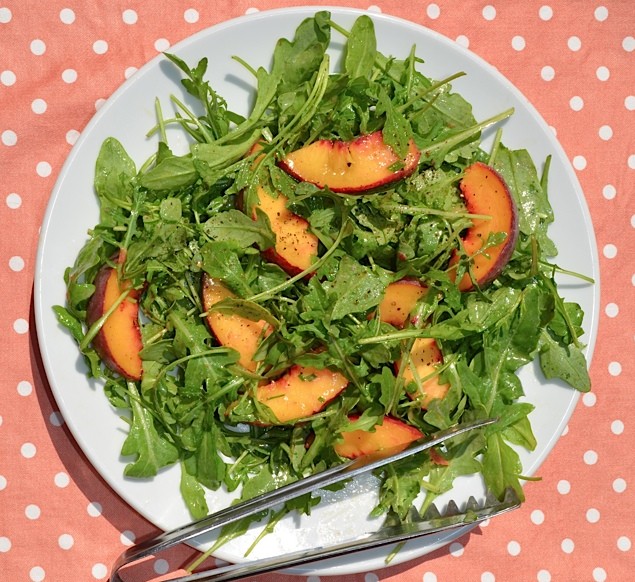 prepared by and photo by Emily S. Downs

Enjoy the juicy, ripe peaches out there on the market.  Try mixing slices with crisp arugula and an easy-to-prep creamy chive dressing.  One of my faves.

Size:

makes 6 servings



Ingredients:
2 large ripe peaches (or nectarines)
2 tbsp fresh lemon juice, divided
6 tbsp extra-virgin olive oil
1 1/2 tbsp whipping cream
1/3 cup finely chopped fresh chives
12 cups (loosely packed) arugula (about 6 oz)



Directions:




Wash peaches (nectarines).  Cut in half: remove pits.  Thinly slice peaches.  Place peach slices in large bowl.  Add 1/2 tbsp lemon juice; toss.

Whisk 1 1/2 tbsp lemon juice and olive oil in small bowl.  Whisk in cream, then chives.  Season with salt and pepper.

Add arugula to bowl with peaches.  Add dressing and toss.  Season with more salt and pepper, if desired, and serve.