TO SEE
Beacon's main attraction is Dia:Beacon  in a former Nabisco factory that's now the premiere viewing space for large scale modern and contemporary art installations. The museum is a big hit for the 10 and older crowd. There is a Saturday 1:00 gallery tour, or roam among big open galleries filled with interesting finds. You will discover installments in the various rooms, like the giant metal spider sculpture hidden on the second floor.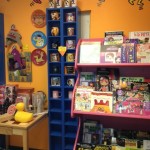 TO DO
The museum is a short drive to Beacon's Main Street which has been mostly transformed from a slum into a cute artsy little town. It still has some rough edges, which makes it a little cooler in my book. On the main street you'll find galleries, antique stores and restaurants. Stop at Hudson Beach Glass a gallery located in what was Beacon's original firehouse, offers walk-in workshops where you can try your hand at glassblowing (Saturdays and Sundays, $25–$75). Play, is an intriguing store that you can get lost in. Filled with fun items from the downright silly to useful, functional things you'll want in your home. At Paper Presence we found a shop full of DIY cards, wrapping paper and stationery.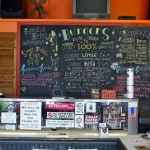 TO EAT
Homespun Foods is a place that features a flowered patio and lots of vegetarian options. A wide menu full of seasonal food, quality ingredients and fresh produce. We ate at Poppy's Burgers. This tiny storefront restaurant specializes in organic hamburgers as well as vegetarian (bean) burgers and fabulous French fries and sweet potato chips. The awesome little ice-pop shop Zora Dora is across the street. Save room for an unusually refreshing dessert, like this cucumber-chile-mint paleta.
This Hudson Valley Day Trip is recommended for Ages 10+.