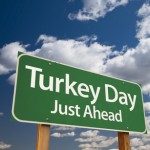 Hi there Westfield, Jill Baker here to let you know about what's happening in and around town this year on Thanksgiving Day, Thursday, November 26th. And if you have a great event or tip you'd like me to mention, please send me an email at: westfieldjill@gmail.com.  Looking forward to hearing from you soon!

Westfield High School Blue Devils Football:
Stop by the annual Westfield High School Blue Devils football game against Plainfield. The Blue Devils are on fire this season and are thus far undefeated, so should be a great game!! The game will be held at the Gary Kehler Stadium on Rahway Avenue and starts at 11:00 am. If you would like more information about the Westfield Blue Devils, please click here
Shopping, Sales and Tips for Thanksgiving Day: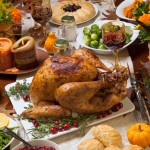 Don't feel like cooking this year? No problem. Chez Catherine will be open on Thanksgiving Day with reservations available for a Prix-Fixe Dinner. For more information about Chez Catherine, please click here
Forgot something for your Thanksgiving dinner? Not to worry! Stop & Shop on Elm Street will be open from 6:00am to 5:00pm.
Want to get some extra shopping in before Black Friday?  Why not visit the Gap/Gap Maternity/Gap Kids or Lord & Taylor, both open on Thanksgiving Day. For more Thanksgiving day ideas and information in Westfield, please click here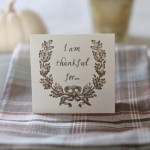 Have some free time on your hands and not sure what to do?  Why not visit the Westfield Rialto on East Broad Street to see one of these great movies: The Good Dinosaur, The Peanuts Movie, The Hunger Games Mockingjay Part 2, The Night Before or Spectre. For more information and showtimes, please click here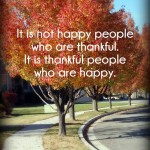 I am grateful for what I am and have. My thanksgiving is perpetual.
-Henry David Thoreau