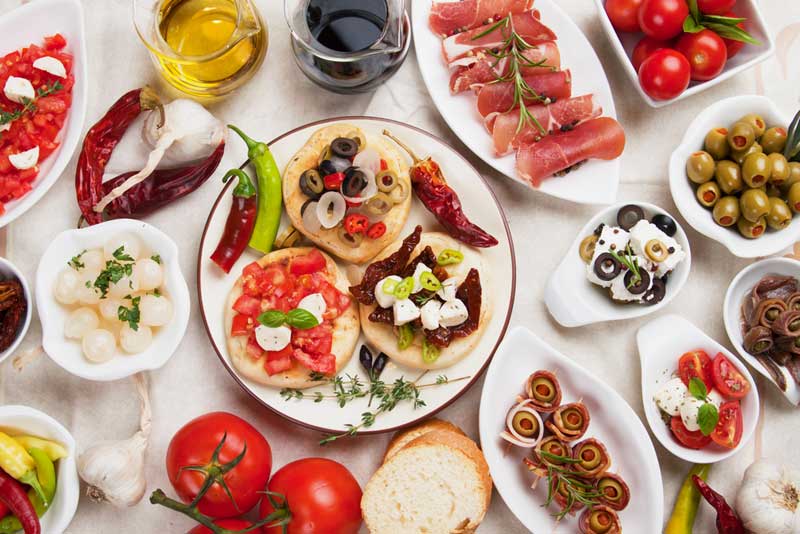 Antipasto means, "before the meal", in Italian.  There is no one way to prepare this appetizer.  The items served depend on the region in Italy you may be visiting.  So being that we are in America, do what American's do… whatever you want!  Below are just suggested ingredients.

Size:

to your liking



Ingredients:
Cured meats: salami, Italian ham, smoked sausage
Cheese: mozzarella, provolone, Gorgonzola, Parmesan...
Olives
Anchovies
Pickled vegetables
Peperoncini
Marinated mushrooms
Artichoke hearts
Sun-dried tomatoes
Extra virgin olive oil (on side)



Directions:




Personal choice on how to arrange onto platter.  Feel free to do little plates or one massive plate filled with all of the ingredients.  I like to serve with Italian bread or French baguette slices.

Serve with extra virgin olive oil to drizzle on the side.