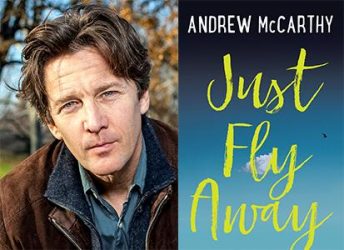 Did you know that Andrew McCarthy grew up in Westfield?
If you grew up in the 80's, and love St. Elmo's Fire and Pretty in Pink, I am sure you would have died to meet one of the Brat Pack, well, now you have your chance.
Andrew McCarthy will be at Lord & Taylor in town Saturday, April 29th at 1 pm. He wil be signing complimentary copies of his new book, Just Fly Away.
Come meet Andrew and shop Lord & Taylor's All Store Charity Event with 15% off cosmetics & fragrances and 30% off almost everything else in the store!