You may want to pass this along to your husbands and boyfriends.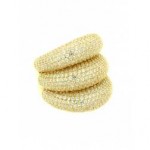 This is a spectacular ring by Jennifer Miller that is somewhat affordable($250) and will make your outfit. I get compliments on it every time I wear it.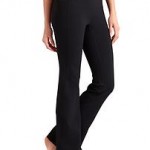 You can't go wrong with a pair of exercise pants from either Athleta(pictured here) or Lululemon(about $20 more). This pair is $79. Only buy it in black. It will match anything she has. I wouldn't make it your main gift but it is nice side gift. I personally love these pants but don't like spending the money on them so, they make a great gift for me.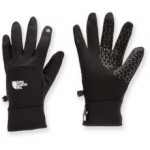 Here is a great stocking stuffer. The North Face sells etip gloves for $45. You can buy them at most outdoor stores. Perfect for cold winter days when she wants to do some texting. Once again, I love mine and use them all the time.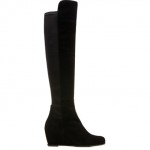 If you would like to splurge, here is a pair of Stuart Weitzman boots on sale from $650 to $423. They are expensive but the last for years and years. A wedge heel is very comfortable. You can dress it up or down. Keep in mind, this brand runs a little narrow. Jimmy Choo is another great brand if you are looking to impress.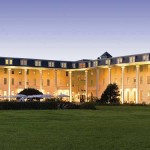 A weekend away is a spectacular gift. This is a great destination year round and you can drive there. Congress Hall in Cape May is a wonderful hotel with all the amenities you need. Cape May is a quaint Victorian town with beautiful homes, carriage rides, downtown and beach. Many weekends have themes so, take a look first.
Two great designers that have beautiful clothing and seem like they would cost twice the price are Reiss and Karen Millan. Both have stores in NYC.