Summit House mixologist Bobby Frascella has created a four new cocktails just in time for summer that will make you feel like you're on vacation. All ingredients other than spirits, bitters, and sodas are made by Bobby, and the garnishes are prepared fresh on a daily basis by their staff.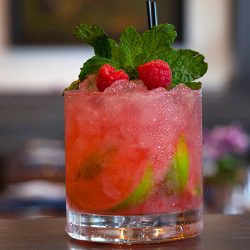 Framboesa Beret
Bobby added raspberry and mint to the classic Caipirniha. Avua Cachaaca, raspberry-mint syrup and limes, garnished with fresh raspberries and mint give it a light, summery taste.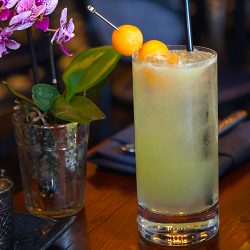 Melón de Vida
The combination of smoke from the spirit and the light sweetness of the honeydew make this a killer combination. The Melon de Vida is made with Vida Mezcal, Melon Puree, Honeydew Syrup, lime, Bittermens Hellfire bitters, soda, garnished with cantaloupe balls.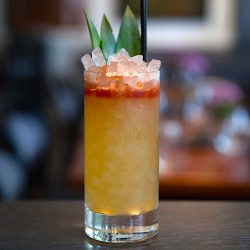 SPF 30:
This one will make you feel like yo've spent the day at the shoer: Plantation pineapple, Mezan XO, grapefruit oleo-saccharum, pineapple syrup, lime, angostura bitters, garnished with pineapple leaves.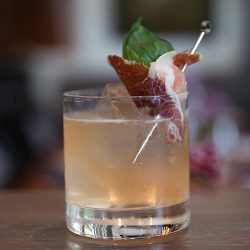 Jerry's Caprese Shrub
Here's a light, refreshing alternative to the bloody mary, catch this cocktail during brunch only. Jerry's Vodka is made with tomato-basil shrub and BBQ bitters, garnished with a coppa "flower," a slice of capocollo filled with a mozzarella ball and and basil leaves. What is shrub?  It's a combination of fruit, sugar, vinegar, water that originates from 17th-century England, where vinegar was used as an alternative to citrus juices in the preservation of berries and other fruits for the offseason.
---
You've Gotta Try This Locally-Sourced Ice-Cream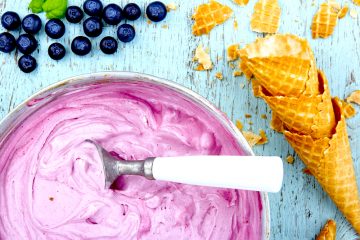 ---
Guess What Your Lawn Furniture Say About You!?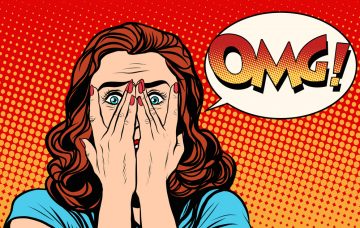 ---
Totally Over-the-Top but Worth the Splurge!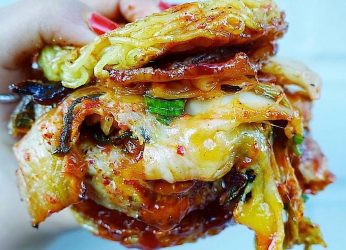 ---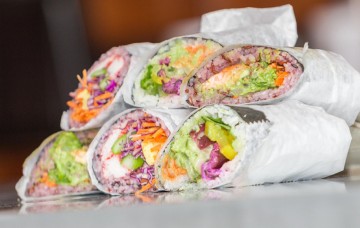 ---
Check Out Summit's $300,000 Makeover!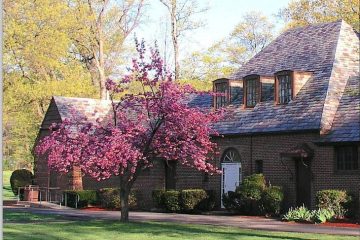 ---
Beautiful Southernmost Road Trips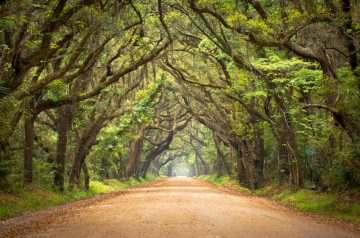 ---
5 Easy Tips to Teach Your Kids How to Talk to Adults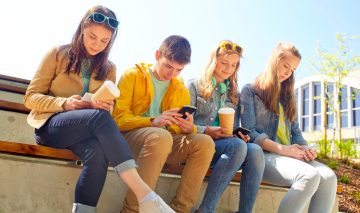 ---
Check Out Our Low-Cal Dirty Martini.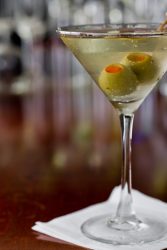 ---
Is Everyone Else Having More Sex Than Me?!?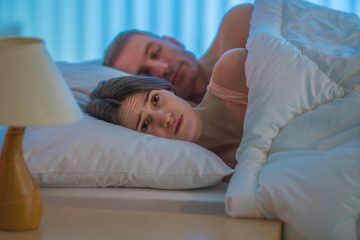 ---
How Early is TOO Early to Let Our Kids Specialize in Sports?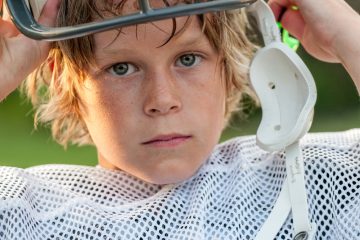 ---