Also Read: 50+ Fun Family Games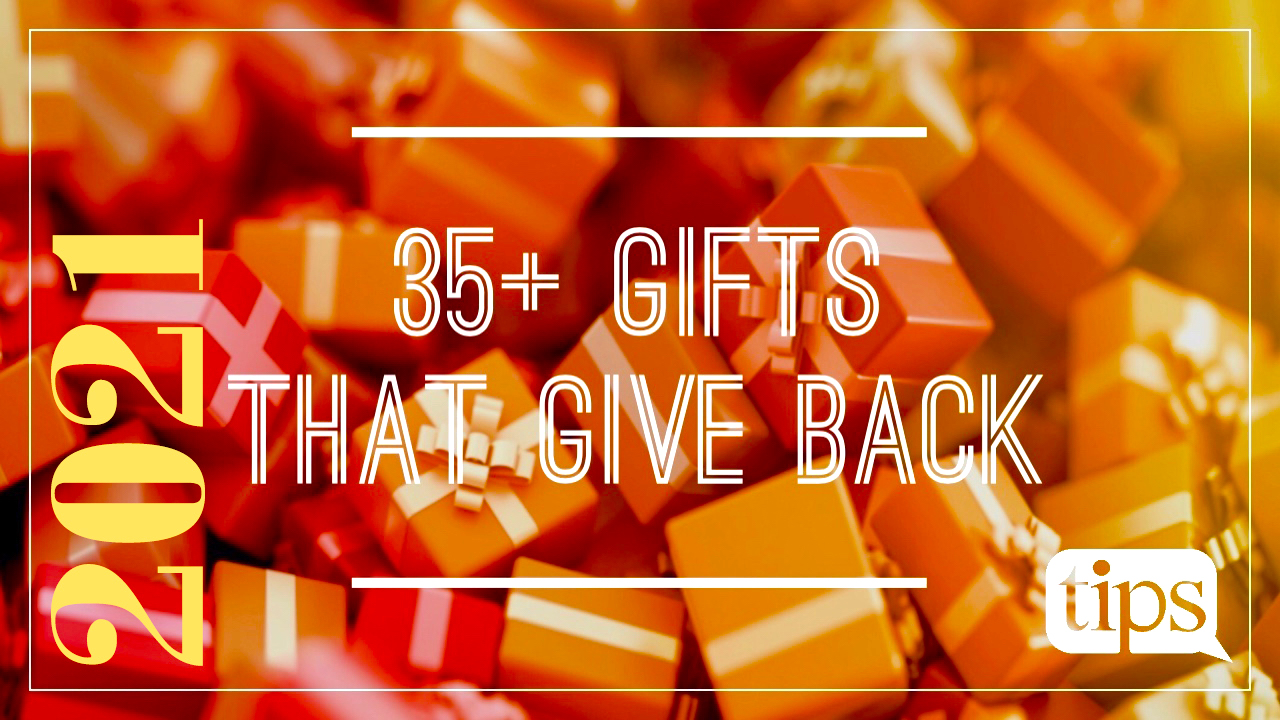 Every year, I put together a list of companies that give back. With all the spending that goes on in December, why not spend in places where you're spreading a little good too. These companies donate a portion of their proceeds to different causes and non-profits so you'll feel good giving (or receiving them!)
• • • TECHNOLOGY • • •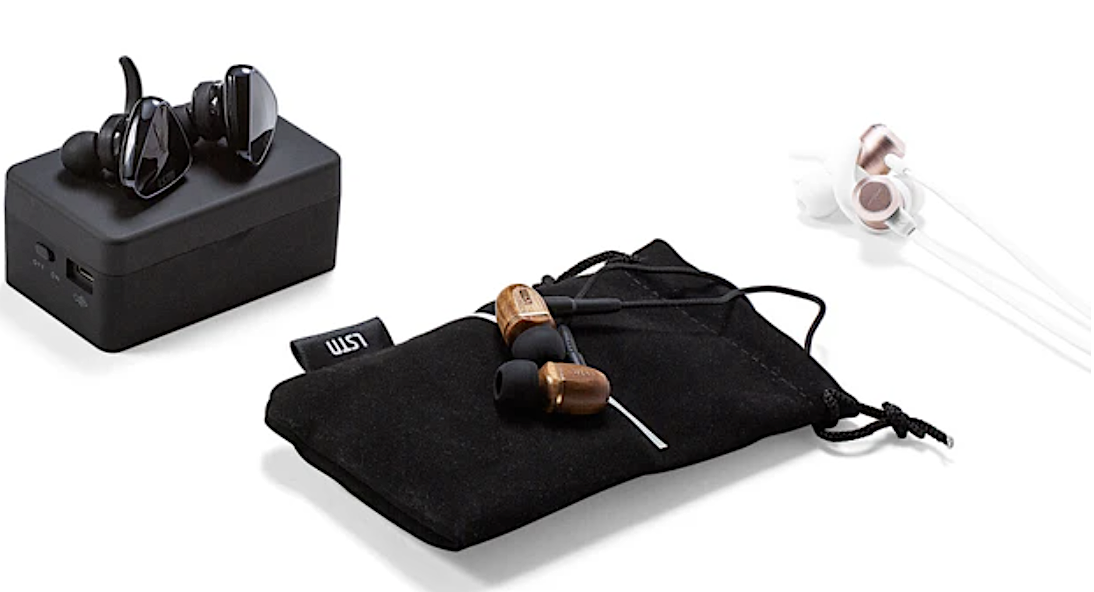 Sleek Earbuds Crafted from Real Wood
With unbeatable sound quality, LSTN Sound Company has created a sleek design for they earbuds that even includes an automatic charging case. And to date, they've helped 30,000 people to hear in the U.S., Peru, Kenya, Uganda, China, Sri Lanka and Indonesia! They provide products that help fund hearing restoration and spread awareness for hearing loss and hearing impairment. They've helped people Check out the videos and watch the kids' faces as they slip on their hearing aids and their whole world changes. Earbuds start at $99.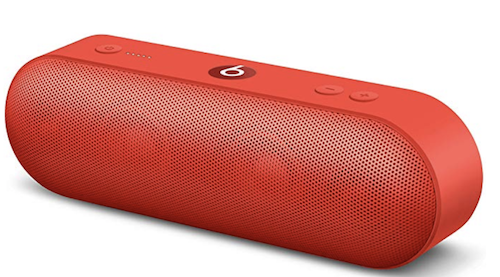 Beats: Big Sound, Compact Size, $123
Enjoy the finest defined, pure sound quality in a portable, compact design and give to the Red Organization with the Beats Portable Wireless Speaker in Red
. This year, your RED purchase will help again to fight COVID-19. To date, (RED) partners have generated more than $600 million for the Global Fund to fight AIDS, Tuberculosis and Malaria, to support HIV/AIDS grants in Ghana, Kenya, Lesotho, Rwanda, South Africa, Tanzania and Zambia. 100% of that money goes to work on the ground—no overhead is taken. Available for $179.
• • • • • BAGS & ACCESSORIES • • • • •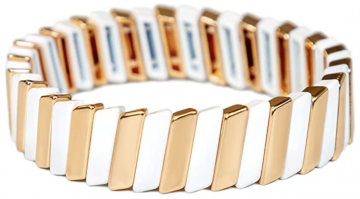 Bedazzle Someone, $14.95
The company Benevolence creates beautiful handmade jewelry and partners with non-profits all over the world and give back 10% of their profits to select charities. With the purchase of the White & Gold tile bracelet
 above, the company will contribute $5 toward a sustainable water system in Africa through our charity partner, H4O (Hands4others).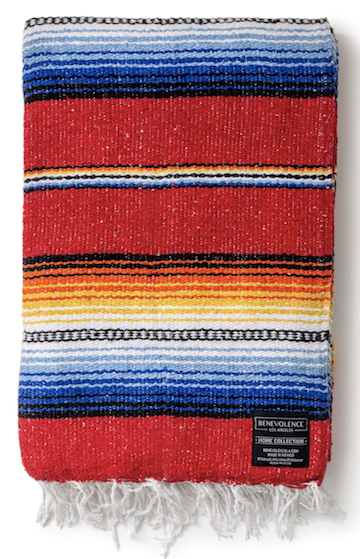 Wrap Yourself Up, $27.95
This Mexican Falsa blanket, also a product from Benevolence, gives 10% of its proceeds to Water Mission, a non-profit that creates safe water solutionsfor the global water crisis. Use it as a throw, for the beach or a picnic, or to practice yoga blanket. $27.95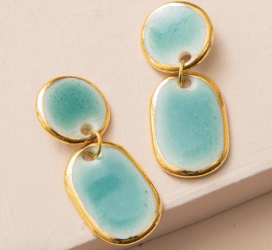 Deck Yourself Out, $48
Noonday Collections designs and sell an inspired collection of jewelry and accessories made by Artisans across the globe. To date, they've sold handcrafted items made by 4,000 Artisans in 12 countries. For many of the artisans, working with Noonday begins as a way to earn a living, but turns into a passion and a true career. We especially love the porcelain glazed earrings above with hand-painted gold rim that are made in Thailand. $48

Buy a Pair, Give a Pair. $95
For every pair of eyeglasses that you buy through Warby Parker, the company not only gives a pair of eyeglasses to someone in need in over 50+ countries. They also train men and women in developing countries how to give give basic eye exams to people in their communities. warbyparker.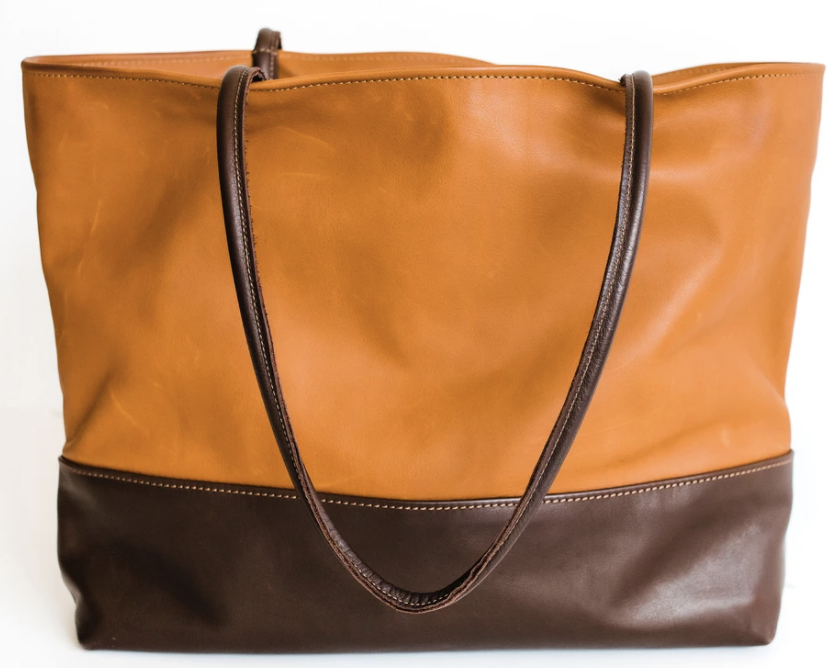 A Custom Phone Tote & Bags
I love this company and love their products. Better Life Bags' mission is to hire women who have various barriers keeping them from finding employment–like moms with little ones who can't afford day care. They tell you your seamstress' name and a little about her story. The women end up earning between a very respectable wage–$18-$25/hour–depending on the bag and how proficient they become over time. If you want, you can completely customize your bag when you choose details like the leather, the fabric, even adding an inside pocket. Above is the Lara bag, $230.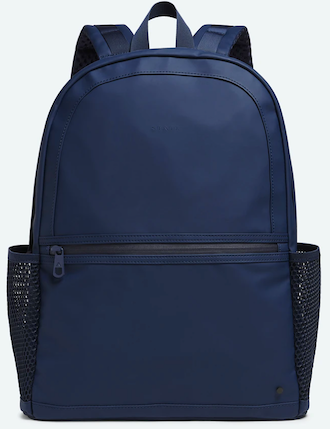 Give Back Pack
The State backpack is durable and big enough to hold a 13-inch laptop and is now waterproof. It also has side pockets for water bottles. For every STATE bag purchased, STATE hand-delivers a backpack – packed with essential tools for success – to a local child in need. Backpacks start at $60.
 • • • • • CLOTHING • • • • •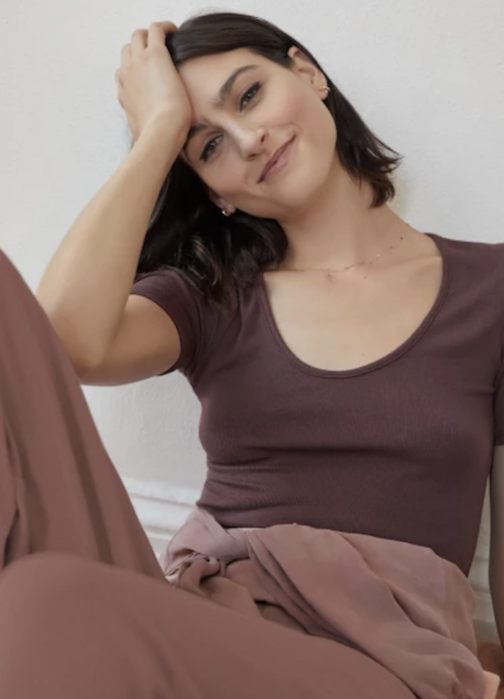 Made in California, Amour Vert partners with the nonprofit organization American Forests to plant a tree for every teeshirt purchase. Since its inception, Amour Vert has planted 351,466 trees in North America. Unlike other companies who purchase pre-made fabric, Amour Vert partners directly with mills to develop our own sustainable fabrics that start with the ethical, traceable, and eco-friendly raw fibers and materials. They even use compostable bags in their packaging. Besides tee shirts, they have a great assortment of simple, soft tops, bottoms, sweaters, and pjs. Tanks start as low as $13; Tees start at $20.

A Cozy Stocking Stuffer for Your Tired Dogs
I'm sure you've heard endless advertisments for Bombas socks. But did you know that for every pair of Bombas socks you purchase, they donate a pair to someone in need? Socks are the #1 requested item ay homeless shelters. The donated socks are designed to meet the needs of people who don't have the luxury of putting on a clean pair of socks every day. Their anti-microbial treatment ensures they don't need to be washed as often. To date, Bombas has donated over 10 million pairs of socks. They have socks for everyone in the family from adult to babies. Their athletic ankle socks start at around $25.

Little Tootsies
Bird Rock Baby Moccasins are crafted in soft, durable leather and are made to stay on those tootsies! For each and every pair of shoes sold, they feed a child in need for one day through their partners at Feed My Starving Children. The moccasins come in 30 styles are just $25.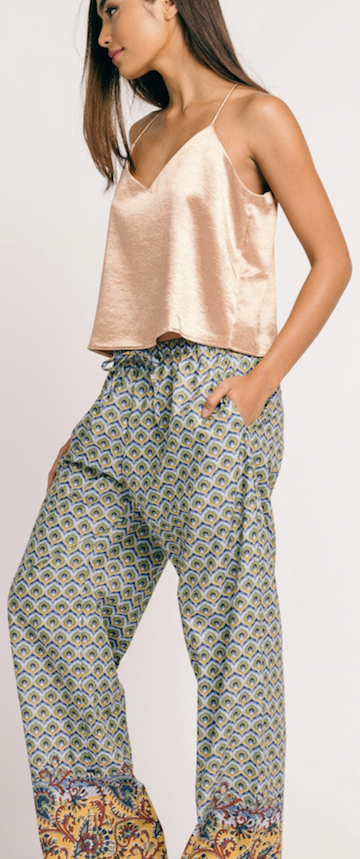 Lounge Around
In 2006, Sudara partnered with a sewing center in India and taught six women how to sew a pattern for loungewear pants. Since then, they have made multiple sewing center partnerships and hundreds of women have found freedom through living-wage employment. Every purchase helps provide women in India with living-wage jobs, skills training, and education. Now they also make robes, tops, and accessories for men,=, women and children. Lounge pants above, $57.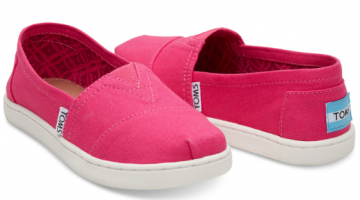 These Shoes Are Made for Walking
They make everything from shoes to backpacks for kids and adults. TOMS® is a for-profit company with giving at its core. For every $3 they make, they give $1 away. Shoes start at $39 like the Classic Alpargata Slip-On above.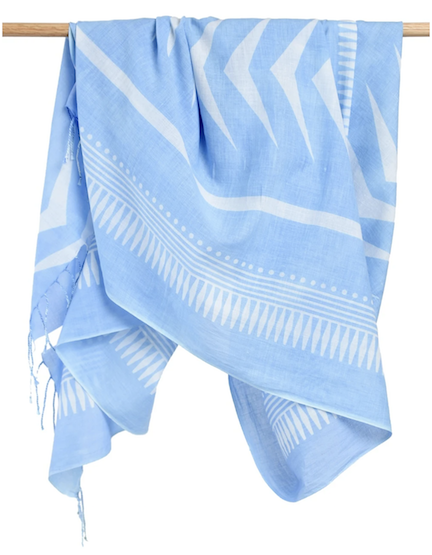 Wrap Yourself Up
Every purchase of one of these lovely scarves helps send a girl to school in India! 50% of their profits go to girls' education programs in India. It's lightweight for spring and summer, but with just enough weight to add a layer of warmth for cooler months. Scarves are made using a traditional block-printing process using only non-toxic, AZO-free dyes. Every step of the creative process–from carving of the wooden blocks, to dye mixing–has been done entirely by hand. This tradition dates back thousands of years. Scarves start at $50. bloomandgive.com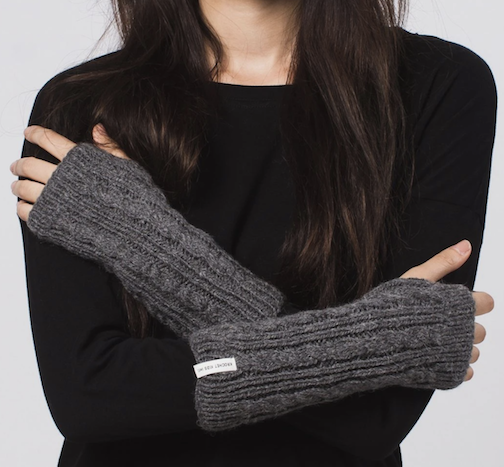 Dudes Who Crochet!
"Among other things, my brother taught me how to crochet." Krochet Kids started with a couple of high school guys from Spokane, WA who loved to snowboard and, well, crochet. They spent summers volunteering in developing nations and realized that teaching a skill to people in developing countries could be a means of breaking the cycle of poverty. They are a non-profit 501; 100% of public donations go directly toward funding our program initiatives on the ground. Thanks to Krochet Kids, over 150 people in Uganda and Peru are working, receiving education, and mentorship. Above, cable knit fingerless gloves, $28.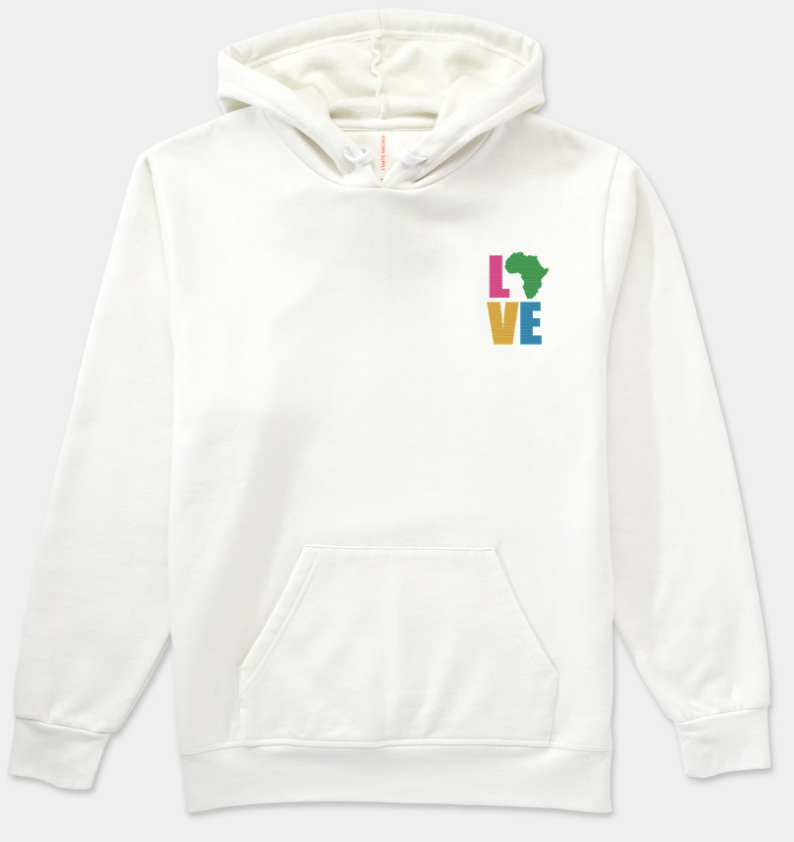 Krochet Kids also make some apparel. Tee shirts start at $22. Sweatshirt above is $68.
Ten years after launching Krochet Kids, the founders decided to launch a new company: Known Supply. They provide work for those in underserved populations in places like Uganda, Peru and India and introduce you to the person who made your apparel. Each Known Supply product is accompanied by the signature of the person who made it. The "Seldom Sweater" is 100% cotton and was above was made India, $68.
Slip Into This
Nisolo's leather artisans live in Peru in where only 25% of employment is in the formal sector. Their employees have experienced an income increase of more than 140% by working with Nisolo. And unlike most of the workers in the country, they receive paid vacation and healthcare for themselves and their families; and receive a formal contract guaranteeing stable employment year-round. They carry mens' and women's shoes starting at $98.
For women, check out Nisolo's The Dari Boot in almond, $230.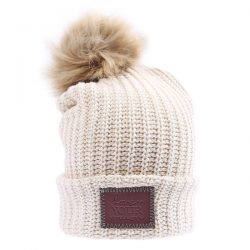 Pom Beanies, $45
A whopping 50% of their profits from the sale of all Love Your Melon products is given to Love Your Melon's nonprofit partners in the fight against pediatric cancer. It was started in 2012 by two friends, Zachary and Brian, who were on a mission to improve the lives of children battling cancer. Their pom beanie, $45 above, is knit from 100% cotton yarn and comes with a detachable, natural faux fur pom for washing. One size fits all.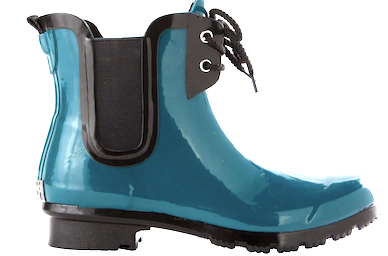 You'll Be Singing in the Rain, $19
Made of all natural, these bright colorful rain boots are made of soft rubber with convenient pull-up loops. Boots come in pink, red and blue. Roma makes Lace-Up Rain Boots
, $40 and up. Classic Kids' Rain Boot
 start at only $21! For every pair of Roma Boots sold, a brand new pair is donated to a child living in poverty.  Additionally, 10% of all proceeds fund educational initiatives around the world. Roma was founded in 2010 by Samuel Bistrian, who wanted to combine his love of fashion and philanthropy to help children in his home country of Romania.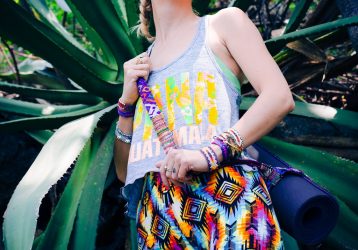 Get Your Om On, $42.
Every Hiptipico yoga strap is handmade by Maya artisans which produces one-of-a-kind variations. Their funky yoga mat strap come in beautiful colors and are woven from the traditional fabric of various Maya villages. Repurposing discarded fabric from female weavers in Guatemala, your purchase supports our sustainable project to utilize recycled materials. Minimize your fashion footprint! By purchasing one of these, you provide a dignified job opportunity to female artisans in rural Guatemala, aiding in their quest to escape poverty.

 • • • • • FOR YOUR HOME • • • • •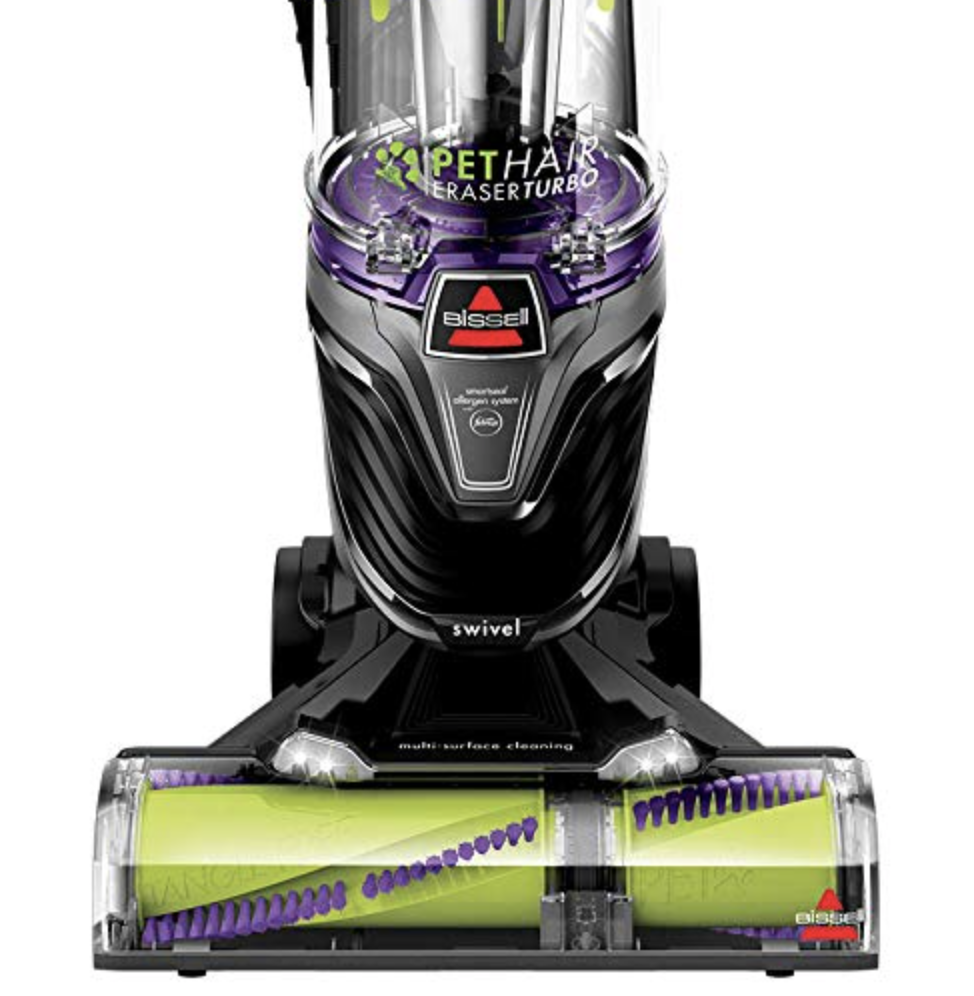 Clean House!
Know a pet owner who is finicky about their home? They'll love the BISSELL Pet Hair Eraser Turbo Vacuum
. For every Bissel vacuum you buy, Bissel will donate up to $10 dollars to the BISSELL pet foundation. The foundation is focused on helping homeless pets, pet shelters and rescues. Their vacs have powerful pet hair pick yet are lightweight and easy to maneuver. Bissell Pet Hair Eraser Vacuum
, $249.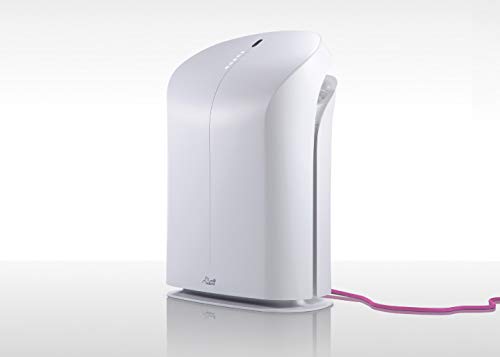 Breathe Easier
If you have an allergy sufferer in your life, the Rabbit Air purifier will have them breathing easy all year long. It traps allergens and particles 0.3 microns in size at 99.97% efficiency. It also reduced buildup of common allergens including dust mites, mold, pollen and pet dander. Rabbit Air is donating 5% of the purchase price from each BCRF Special Edition Air Purifier sold to the Breast Cancer Research Foundation (BCRF).Rabbit Air BioGS 2.0 BCRF Air Purifier
, $399 on Amazon Prime.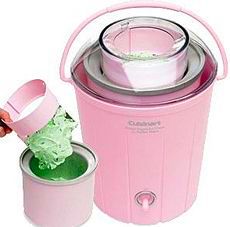 We All Scream for Ice-Cream…and Frozen Yogurt
For frozen yogurt lovers, Cuisinart's Pink Frozen Yogurt, Ice Cream & Sorbet Maker, makes 1.5 gallons of your favorite frozen treat in as little as 20 minutes. 90 cents of every dollar donated is directed to breast cancer research. Cuisinart's Pink Frozen Yogurt, Ice Cream & Sorbet Maker
 retails for $69.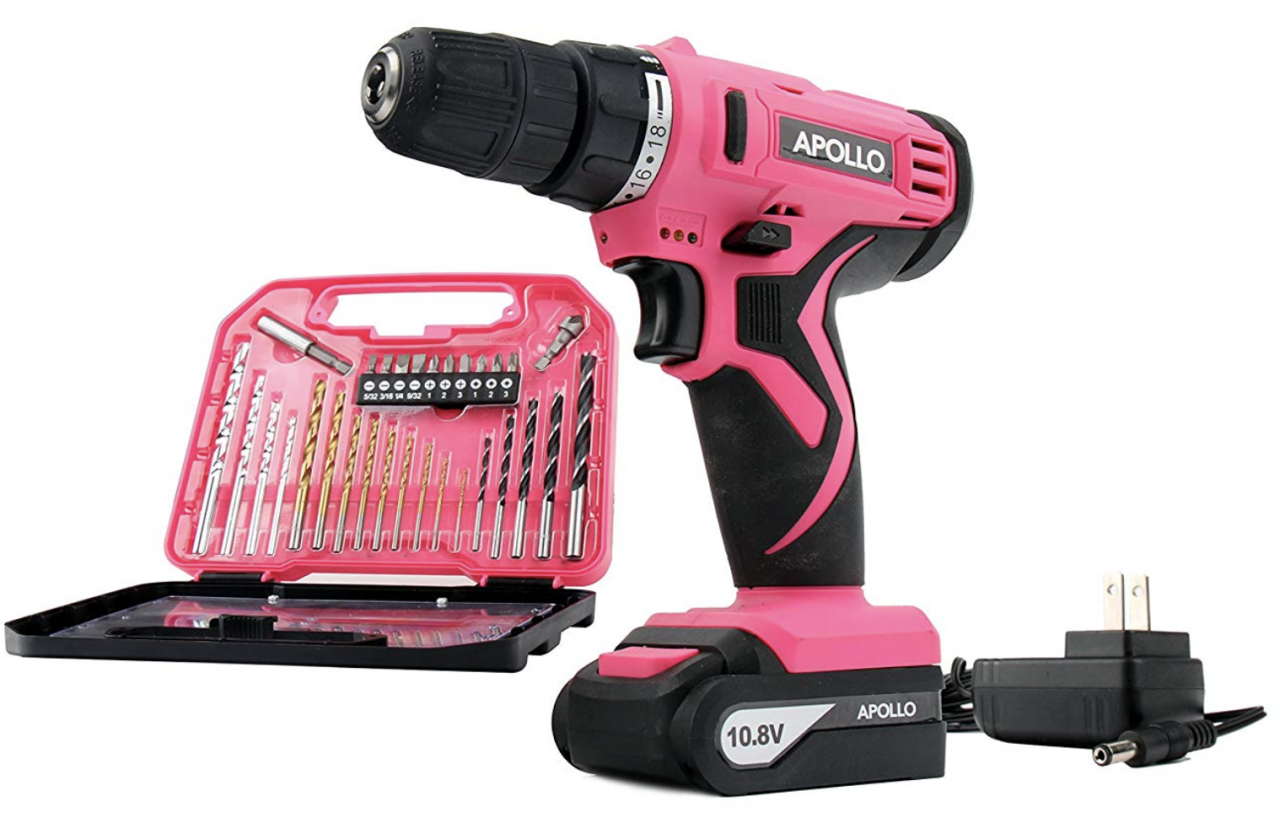 Do it Yourself
Cancel the handyman and do it yourself with this super light (2.2lb) cordless drill. The 30 piece kit includes drilling bits for wood, metal, and masonry, 10 screwdriver bits, and countersink. For every Apollo drill purchased, the company is donating $2.00 to The Breast Cancer Research Foundation. Apollo Cordless Drill
, $81.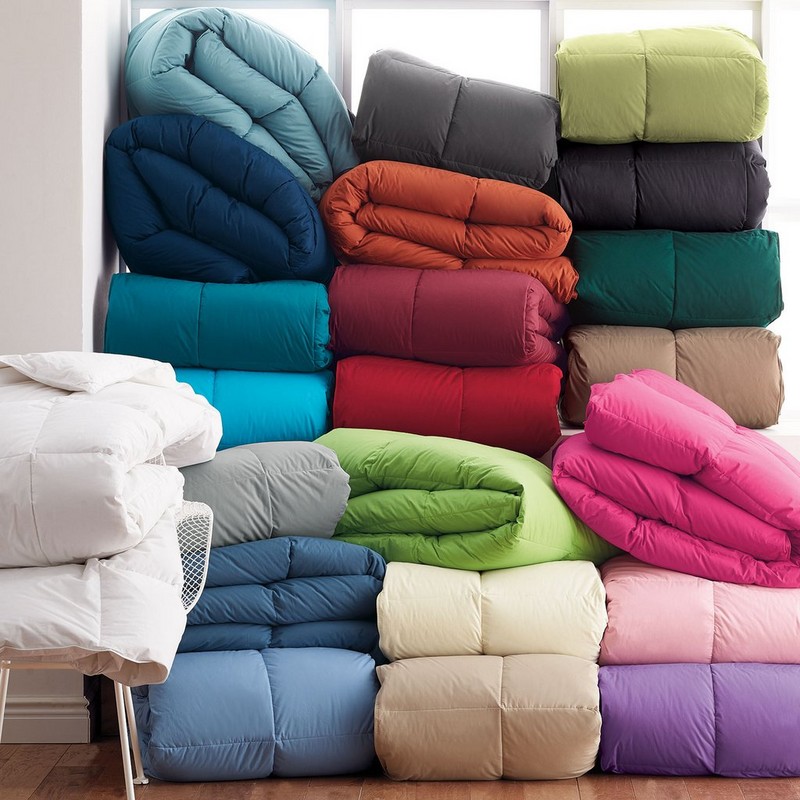 Buy One, Give One
Since 2011, The Company Store® and Company Kids® have worked with charitable organizations across the country to donate thousands of cozy comforters to homeless children. Partnering with Family Promise, the nation's leading nonprofit committed to helping homeless and low-income families, their the Buy One, Give One program, they donate a comforter to a child with every comforter purchased. Comforters start for as low as $26.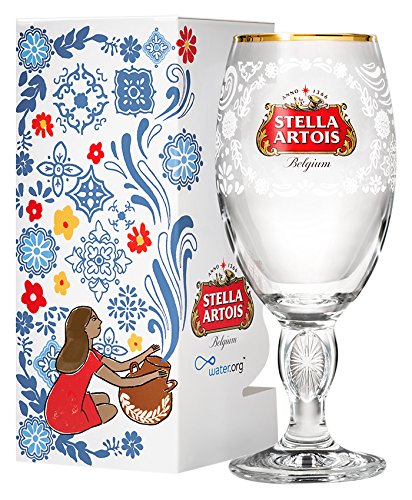 Cheers!!!
Pick up a six pack of Stella Artois and wrap it up with a Limited Edition Mexico Chalice. For every Chalice sold and shipped by Amazon.com, Stella Artois will donate 5 years of clean drinking water to someone in the developing world! Stella Artois 2018 Limited Edition Chalice,
 $12.99
 • • • • • GIFTS FOR KIDS • • • • •
See our full list of Kids' Gifts that Give Back.
The State backpacks, mentioned above, also make backpacks for kids. They're waterproof and can fit a 13″ Laptop. For every State bag purchased, STATE donates a backpack to a local child in need. Backpacks above, $90.
State also sells kids' suitcases, lunch boxes, water bottles.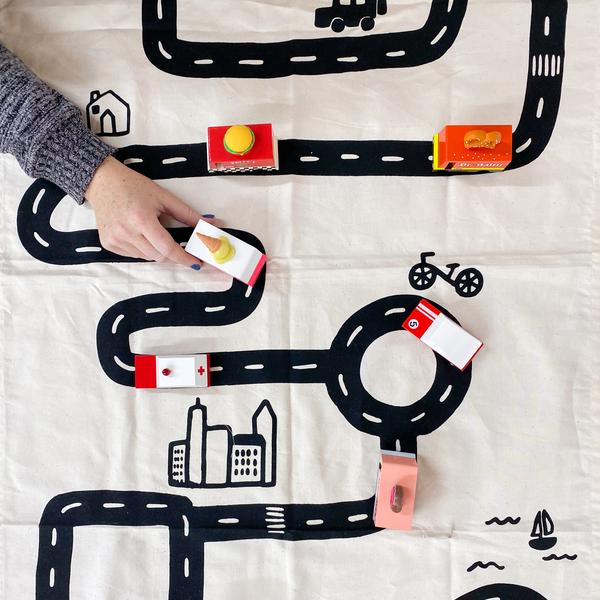 Road to a Better Life, $48
Better Life Bags' mission is to hire women who have various barriers keeping them from finding employment–like moms with little ones who can't afford day care. They started out in 2010 making hand bags but have since, added a few toys to their collection like this road playmat, above, and set of trucks that is made in Kenya.   BetterLifeBags
Save Out of Print Books
Each purchase from Out of Print helps to fund literacy programs and book donations to communities in need. Browse teeshirts, accessories, home decor all using book themes from Harry Potter to Hemmingway. Elephant & Piggie bundle, $67.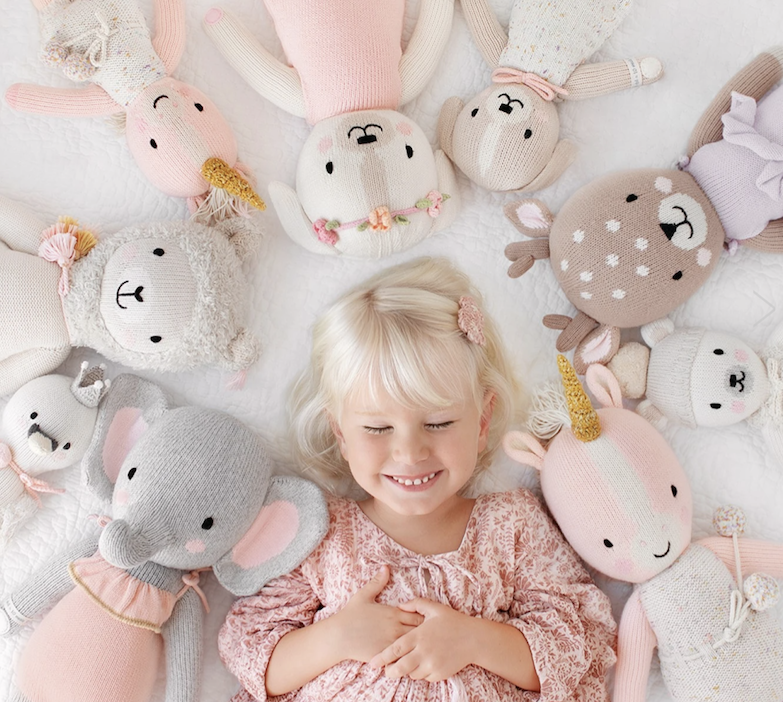 Feed Children
Cuddle & Kind are a family of five on a mission to help feed children. For every ethically produced, hand-knit doll purchased, 10 meals are provided to children in need. 1 doll = 10 meals. Choose from adorable snuggly dolls like Isla The Mermaid Little, Ella,the Unicorn Little
, or
, Benedict The Bunny.
 $57 and up
A Ball That Never Goes Flat, $25
Is there anything more universal than a ball? The One World Futbol is an ultra-durable, all-terrain soccer ball that will never go flat, even if it gets punctured. If you buy one ball, the project will give a ball to a community in need in a refugee camp, war zone, or poverty-stricken community. Balls have so far been distributed in Rwanda, South Africa and Iraq while the Sager Family Foundation purchased 10,000 balls to be sent to Haiti. Don't need a ball? For only $25, you can donate one. One World Futbol 
$25.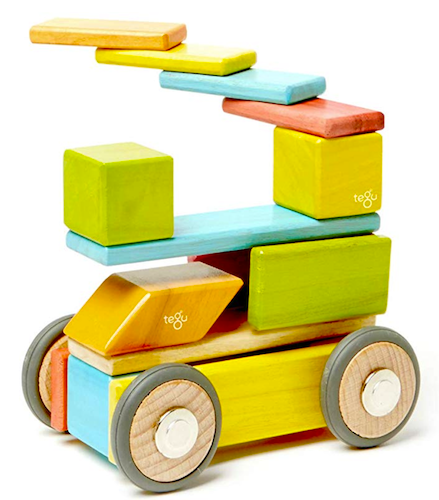 Build It
These totally kid safe blocks are contain no lead, no plastic, non-toxic, water-based lacquer finish, no small parts! They incorporate nine unique shapes, including the wildly addictive magnetic wheels.  The company that makes them, Tegu, employs workers in Honduras, the 3rd poorest country. Purchases of their products help to provide living-wage jobs. Plus trees are planted to support reforestation efforts and replenish the materials used. They also provide access to education for the children of parents who work at the Tegucigalpa city trash dump. A starter 14 Piece Magnetic Block Set
 starts at $31. The 52 piece set
 retails for about $100.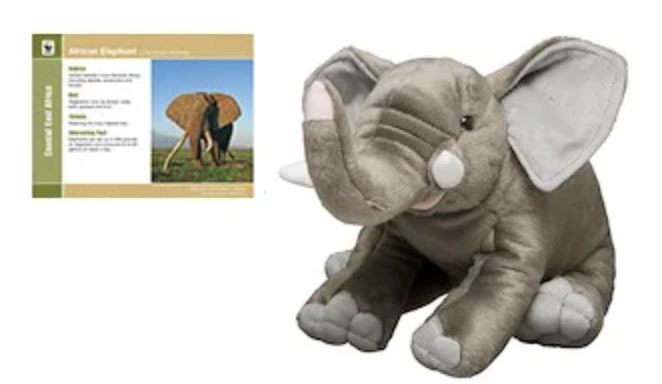 Adopt an Animal
WWF has been protecting animals for over 50 years. WWF "Adopt" animals from elephants to kangaroos and protect wild animals and their habitats. You can opt to include get a cute plush stuffed animal, adoption certificate, photo and species card. Adoptions start at $50
 • • • • • BEAUTY PRODUCTS • • • • •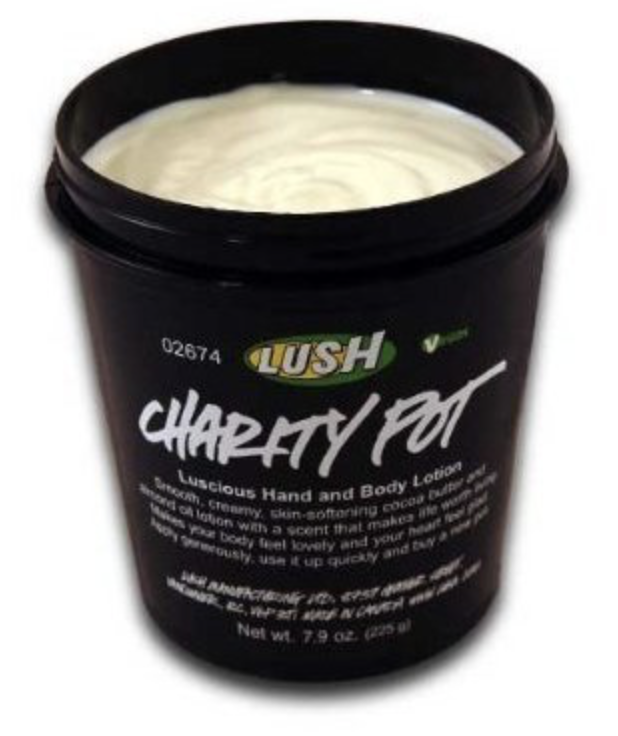 Stay Hydrated
This is one of our staff's favorite moisturizers and you can feel good slathering it on knowing that every penny of this luxuriously thick moisturizer that is made with cocoa butter and shea butter is donated to organizations focused on environmental conservation, animal welfare, and human rights. Charity Pot Body Lotion, starts at $7.95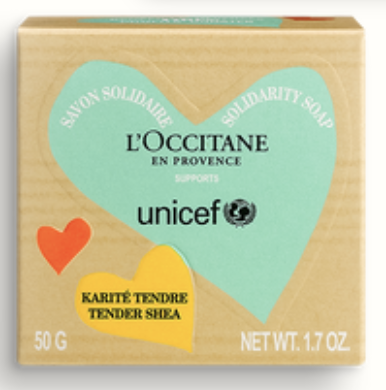 Nourish Your Skin
You'll love the way L'Occitane Solidarity Soap softens and cleanses your skin. What makes them even better is that they partner Unicef and 100% of the profits from the sale will help prevent childhood blindness around the world by supporting UNICEF's Vitamin A supplementation programs L'Occitane, $5.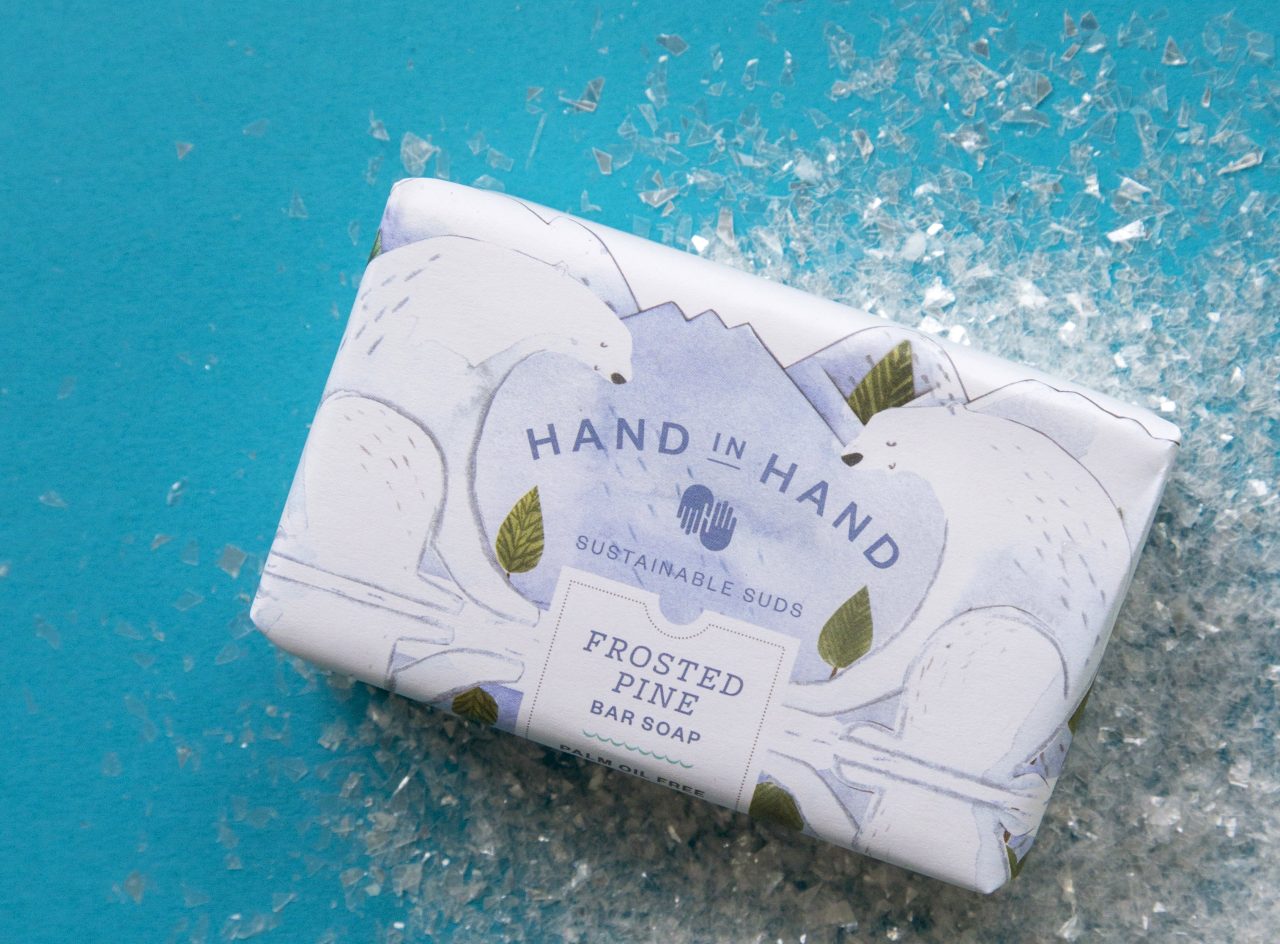 A Gift that Makes Scents
In 2011, when Bill Glaab & Courtney Apple learned that 5 million children die each year from water-related illnesses and that 45% of these deaths could be prevented–with simple hand washing alone–they knew they had to do something! So they founded Hand in Hand Soap (and scents.) For every bar you purchase, Hand in Hand donates one bar of soap and one month of clean water to a child in need. Available in six scents: Coral, Lavender, Orange Blossom, Sea Salt, Noble Fir and Vanilla Spice. Soaps start at $6.
• • • • • IN THE KITCHEN • • • • •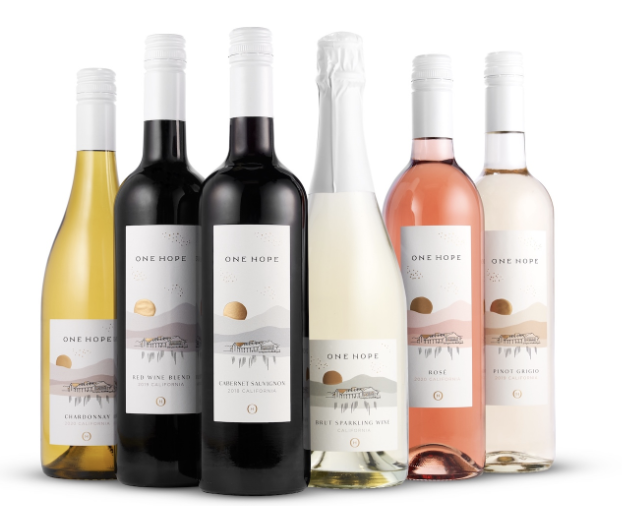 Every Sip You Take Can Help
Here's a no-brainer; I can definitely drink for a cause! For every bottle of One Hope Wine that you buy, 50% goes to charity. To date, One Hope has provided 1,108,159 meals; 9,223 people with clean drinking sand have helped 13,605 animals to find homes! The company breaks it down so that you can understand the impact that your purchase makes. For example, every bottle of their Gold Glitter Sparkling Brut provides 15 meals to children in need. Shipping Charges start at $10 for 5-7 day delivery depending on location. One Wine is available on Amazon or www.onehopewine.com.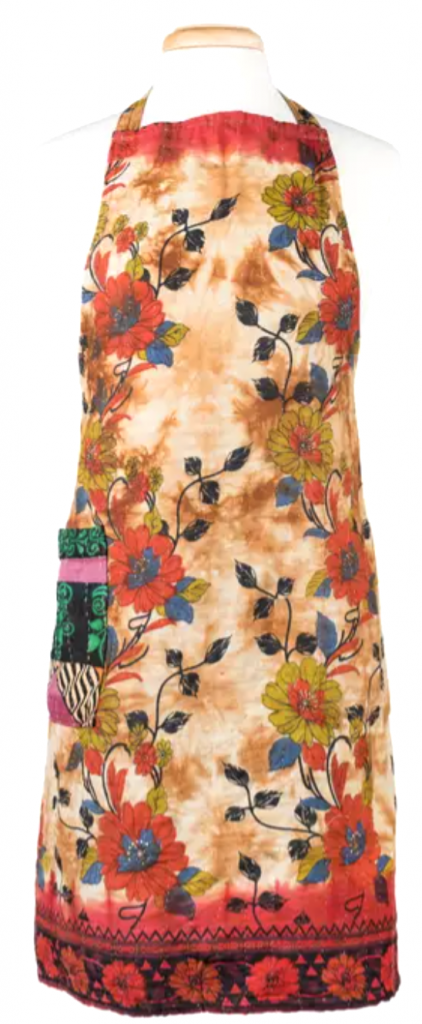 Ten Thousand Villages
Ten Thousand Villages is a non-profit social enterprise that partners with independent small-scale artisan groups, co-ops and workshops to bring their wares to our markets. You can find everything from fusion accessories to housewares. Upcycled Sari Apron above ($44), is made in Bangladesh. The income these women earn from this purchase helps them tosecure housing, and provide adequate food and education for their children. The rustic, chic marble and wood cutting board below, is made in India, $34. TenThousandVillages.com.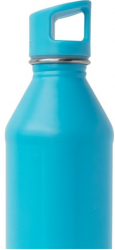 Feeling Parched? Hydrate Yourself and Others, $17.
I love these water bottles just for their color choices. But the fact that with every bottle purchased $1 goes to provide one person in need with clean water for one year? Double happiness. They ask third parties to audit their sourcing, production, and giving to ensure social and environmental sustainability standards are met. Their bottles are esthetically pleasing and functional! www.miir.com/hydration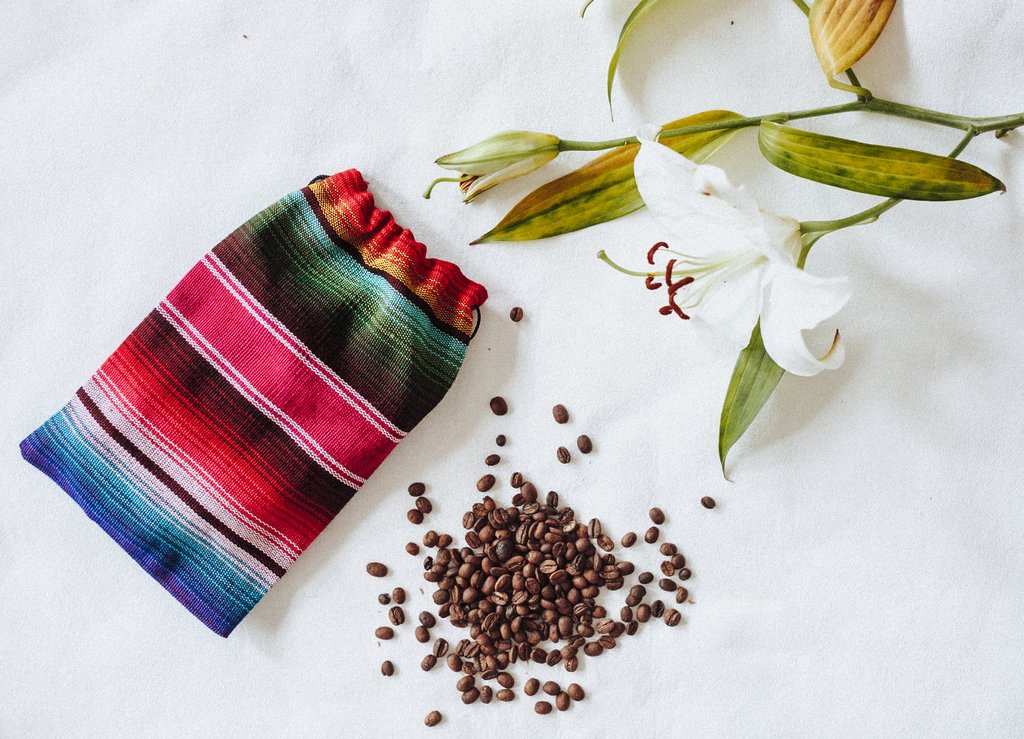 Perk Someone Up
Ok, caffeine addicts, have the freshest coffee from Guatemala delivered within one week of preparation by Hiptipico! This 3-pack features three different flavors and regions: Acatenango, Huehuetenango and Atitlan. Coffee comes Cafe Loco, a company that obtains coffee from micro-lot farmers in rural Guatemala who are paid a fair wage and learn valuable new processing techniques to help farmers compete globally and have a sustainable future. A portion of their proceeds are donated back to coffee cherry pickers and their children via school supplies, clothing and facility repairs. $42  Hiptipico Guatemalan Coffee.
---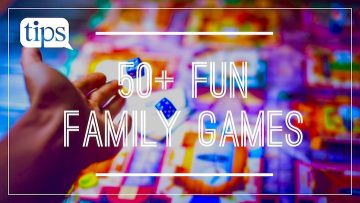 ---
15+ Tech Gifts for Everyone on Your List!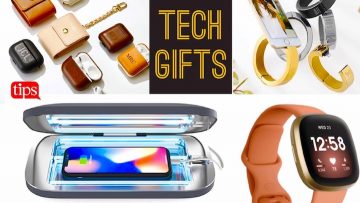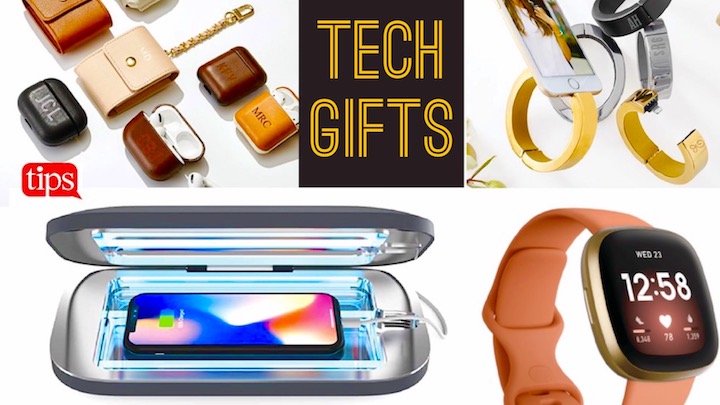 ---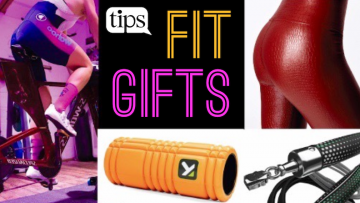 ---
Our Staff's Favorite Festive Cocktails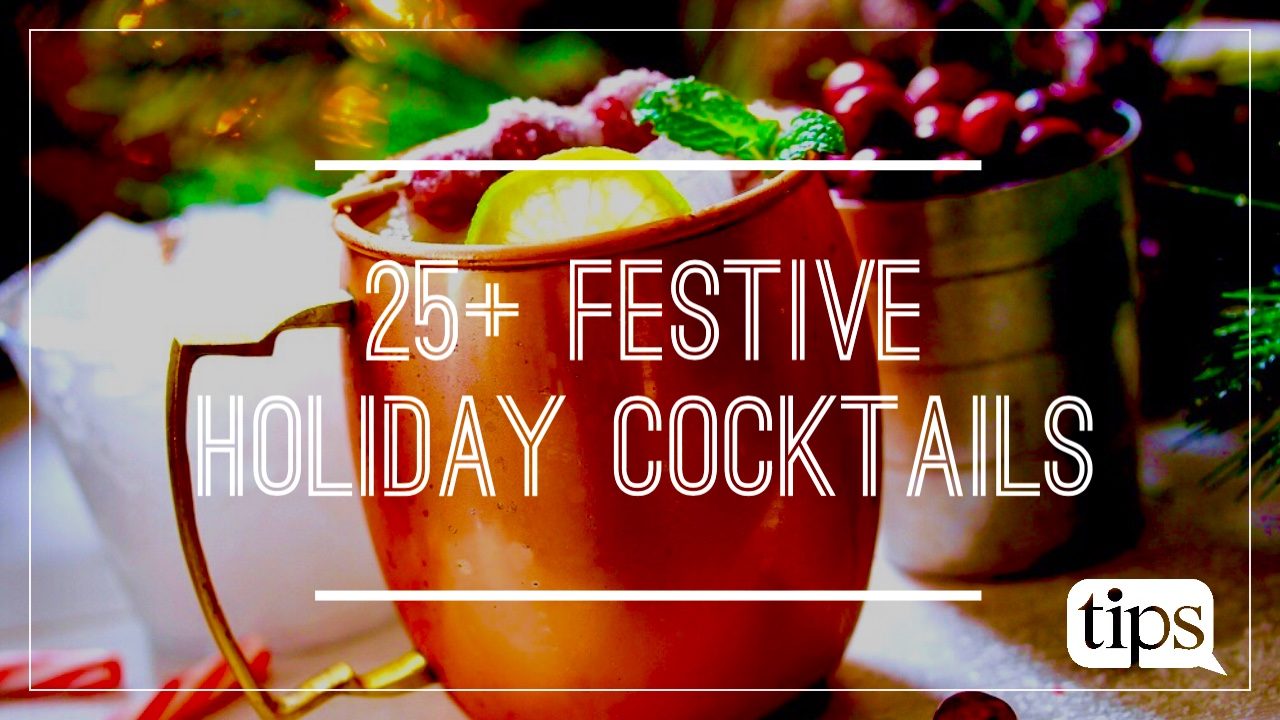 ---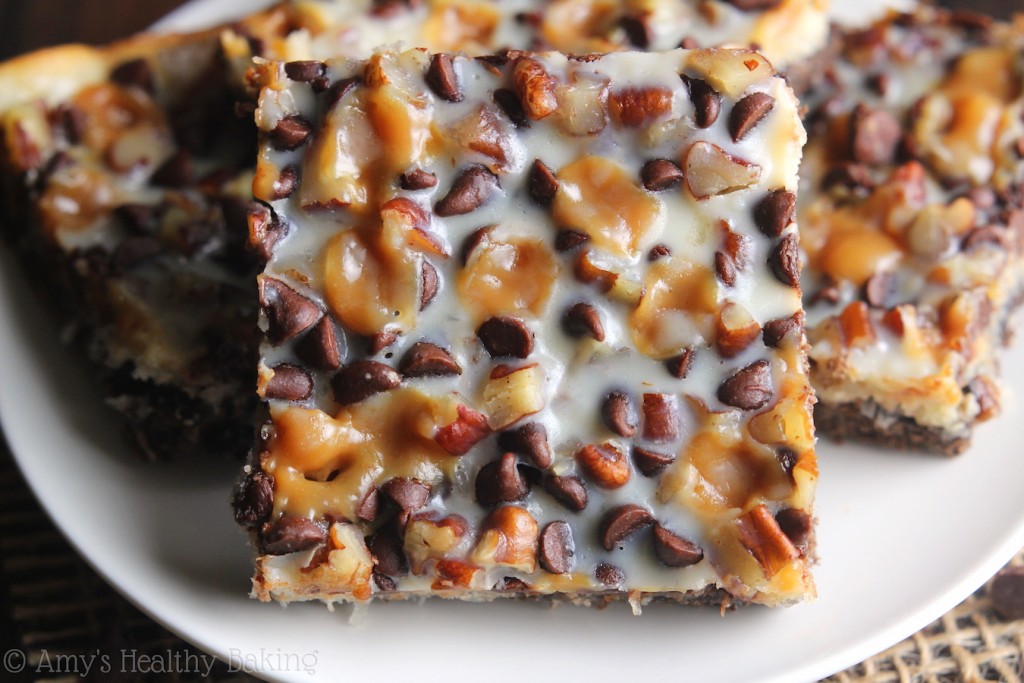 ---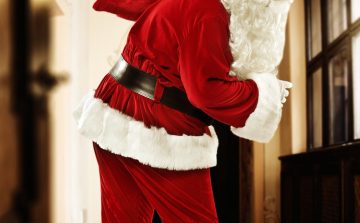 ---
Elf Stress: When Sitting on a Shelf Isn't Enough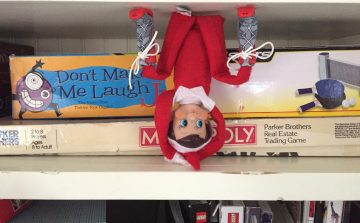 ---