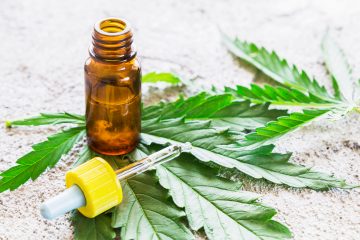 These days CBD is a booming industry, hosting a wide array of CBD products like balms, lotions, oils, and eye drops, all claiming to provide some sort of health benefit.
CBD is just one of the chemicals found in the cannabis plant and is the one closely associated with the pain relief and mental welling effects that the drug could potentially have on you. CBD on its own isn't harmful, and certainly doesn't get you high, as THC is the chemical responsible for the sensory and psychedelic effects of consuming Cannabis. With a lot more states and even whole countries decimalizing hemp and making CBD production legal, businesses have sprouted on this quickly, building an industry that's estimated to be worth around 20 billion dollars by 2024. With leading economists predicting significant revenue for those involved in CBD, now more than any other time in history is the best time to start a CBD company.
Why now?
Society is growing far more open-minded and accepting of CBD as it continues to break into the mainstream. This means that as the years go on, there's potential for the CBD market to increase, as people need less and less convincing that CBD may actually be a beneficial product. For those that aren't convinced just yet, they may be swayed by medical research.
More and more studies are being conducted regarding the legitimacy of the health benefits of CBD, and a lot of these studies are showing favorable signs that CBD might help with inflammation and joint pain could relieve mental health issues and may even be a good aid in combating heart issues. With CBD becoming more and more of an accepted form of potential treatment and wellness aids, people may begin to flock in their droves for these possible natural alternatives. As of right now, very little is proven, but the possibility of a breakthrough study can help legitimize the industry.
The reason for this is that the idea of wellness is well on the rise. People are much more interested in looking after themselves more than they were even a few years ago. Meditating is becoming popular, as is veganism due to its potential dietary benefits, and this suggests that there is an appetite for the wellbeing benefits CBD might have.
How to get started
Starting a CBD business can be trickier than others, mainly because of the legal procedures that have to be in place. Marijuana is very much illegal in federal law, meaning that if you're going to try selling CBD products, you need to ensure that you're not using this version of the Cannabis plant, as it contains far too much THC. The threshold for industrial hemp to be considered industrial hemp and, therefore, legal is that it must contain no more than 0.3% THC. Due to this, all your products will be subjected to third-party testing to ensure it's under this legal limit as well as being high quality. Cope CBD is a great wholesaler with quality products which ensures that you won't have this problem.
It's essential to keep up with the legality of the industry and to follow the latest news and information as things are continually changing and evolving and getting harder and harder to understand. One important thing to know is that as of right now, you can't market your CBD products as definitively having health benefits, which can make it hard to encourage people to use your product.