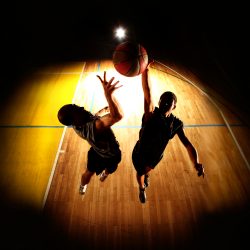 ADULT SUMMER HOOPS LEAGUE
Thursday nights, 6pm – 10pm
Unity Sports New York / New Jersey Regional Director, and Summit High School and West Virginia University legend, Wellington Smith has put tougher a summer basketball league for players 30 years of age and older. The season will tip-off June 30 and continue through August 25, with all games being played at Long Hill Chapel in Chatham.  Players will receive: Eight game regular season, post-season, single elimination tournament, tournament winner receives tickets to a Brooklyn Nets game and local "bragging rights," and reversible jersey.  Team and player registration is open through June 23, with team fees at $750, while individual "free agents" can sign-up for $75.
Long Hill Chapel, Chatham. Click here for more info.