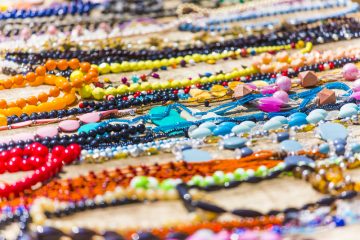 Ridgewood Fall Festival •  Sunday, September 18  •  12 to 5pm
Watch as East Ridgewood Ave is transformed into an outdoor market for the whole town to enjoy.  A large food court will offer fun festival food in front of the park. Let the kids play in the Kids Zone with inflatibles, pony rides & a petting zoo.  Music will be provided by Ritchie G & Ginger.
Shop 175 vendors selling art, crafts, and jewelry. Rain or shine.
East Ridgewood Avenue.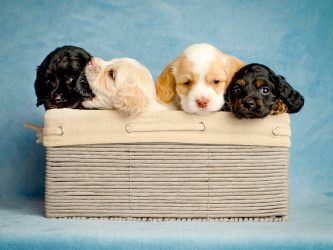 Adopt A Pet Day  •  Sun, September 18, 2016   •   11am – 4pm
If you have room in your home and heart, Ridgewood Veterinary Hospital can introduce you to 300 fluffy, adorable pets who are available for adoption. You might just come home with a new family member.
Ridgewood Veterinary Hospital, 320 E. Ridgewood Ave., Ridgewood. 201-447-6000. www.ridgewoodvet.com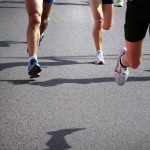 Cancer Care's Walk/Run for Hope 
Sun, September 25, 2016  •  
9:00am – 12:00pm

Join families, walkers and runners of all ages at Bergen Community College for CancerCare's annual Walk/Run for Hope, a USATF-NJ certified and sanctioned 5K benefitting our free services for anyone affected by a cancer diagnosis.
Bergen Community College, 400 Paramus Rd., Paramus, NJ
For information please visit www.cancercare.org/walknj.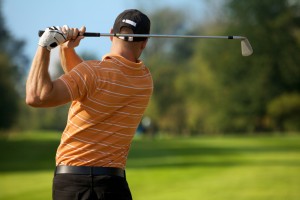 The Ridgewood YMCA 43rd Annual Golf Outing  •  Monday, September 26  9:30am
Monday, September 26 at the
Knickerbocker Country Club
in Tenafly, NJ for the Ridgewood YMCA's 43rd Annual Golf Outing. Play golf, see old friends, make new ones, bid on terrific prizes and do something good for the community. For most of the golfers, the competition ends on their 18th hole.  But for the eleven golfers who have qualified for the Park Avenue BMW Putt-Off, the excitement and tension will have just begun. The
grand prize of a free lease on a new BMW
makes for a fun filled, knee knocking putting competition. All money raised during the event supports the 
Ridgewood YMCA's Good Works Programs.
 For more info, go to 
The Ridgewood YMCA  43rd Annual Golf Outing
.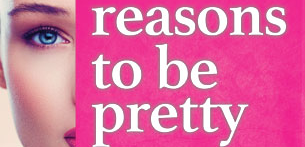 Reasons to be Pretty
 •  Fri, September 30, 2016  •  8pm

Greg's tight-knit social circle is thrown into turmoil when his offhand remarks about a female coworker's pretty face and his own girlfriend Steph's lack thereof get back to Steph. But that's just the beginning. Greg's best buddy, Kent, and Kent's wife, Carly, also enter into the picture, and the emotional equation becomes exponentially more complicated. As their relationships crumble, the four friends are forced to confront a sea of deceit, infidelity, and betrayed trust in their journey to answer that oh-so-American question: How much is pretty worth?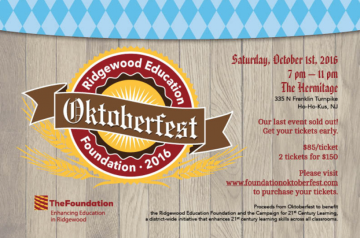 Party for a Cause •  Saturday, October 1  •  7 – 11pm
Come out and party for a cause: our schools! The Ridgewood Education Foundation is hosting Oktoberfest '16 at the Hermitage. Enjoy authentic German food and drink, live music from the Dad's Night Band, dancing and a silent and live auction. The Foundation has donated over $950,000 to our schools through grants that fund major academic innovations as well as classroom grants. Tickets onsale at www.foundationoktoberfest.com.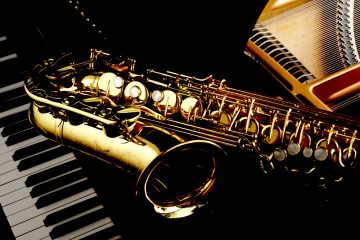 Jazzin' at the Lakeside  •  Sunday, October 2  •  12:30 – 4:30pm
The American Red Cross, like jazz, is an American tradition. For more than a century, our uniquely American musical heritage of jazz has reached out beyond the borders of this country to the hearts and tapping feet of the rest of the world. Celebrate the 33rd Anniversary of incredible jazz with world class musicians harmonizing together on stage, great food and good friends. The Jazz Concert & Brunch will begin with brunch at 12:30 p.m. and transitions to the concert at 2:00 p.m. Click for tickets and info.
At Indian Trail Club, 830 Franklin Lake Road, Franklin Lakes, NJ 07417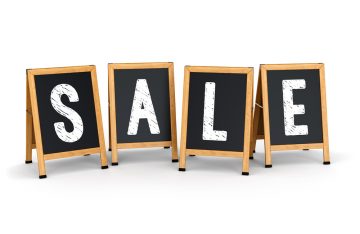 Fall Sidewalk Sale Days  
Thursday, October 06  – Saturday, October 08
Shop local and save big in town.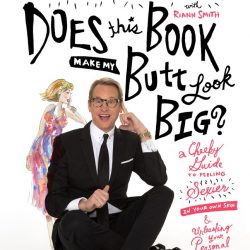 Meet Carson Kressley & Find Out if Your Butt Looks Big
Wed, October 12, 2016  • 6pm
Meet and pose with Carson Kressley, Emmy-Award Winning TV personality, Style Expert, Fashion Designer & New York Times Best Selling Author, to name a few. Signed copies of "Does My Butt Look Big?" will be available$35. For more information call 201-445-0726 
www.mkt.com/bookends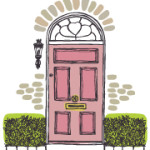 The Woman's Club of Ridgewood 2016 Fall House Tour
Thursday, October 20  •  9:30am – 3:30pm
Tickets $40 www.ridgewoodwomansclub.com. $45 The day of the event.
Woman's Club of Ridgewood, 215 W. Ridgewood Ave, Ridgewood, NJ