What are your plans for the upcoming Valentine's Day Weekend?
We all know that there are dozens of romantic things couples can do to celebrate Valentine's Day in The Big Apple, but I discovered a few that I thought would be fun to share.
Fall in love at the Empire State Building, create an ice carving in Central Park, celebrate Chinese New Year, take a romantic carriage ride, watch your favorite four-legged friends, or see your personal love story come to life.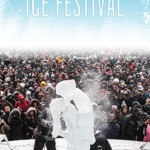 Saturday, February 13 from 3:00pm to 7:00pm
Central Park 5th Annual FREE Ice Festival
Get inspired by live ice carving AND mold your own Central Park statue!
At 5:00pm get your groove on for the Silent Disco as live DJs take the stage to spin Top 40 hits, Funk & Soul, and more. Glowing color-coded headsets will be provided and you can choose your favorite music for you and your loved one to dance the night away.  (Headphone quantities are limited).
Dress warmly as all activities take place outdoors!  (Nothing a little snuggling won't fix)
Food trucks will be on hand with a variety of options for purchase.    Additional details and schedule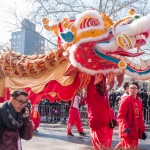 Sunday, February 14 at 1:00pm
Chinatown New Year Lunar Parade & Festival (begins on Mott/Hester Streets)
Chinese New Year fell on February 8 as the year of the monkey.  New York's Chinatown festivities begin on Mott/Hester Streets with a parade of over 5000 participants, elaborate floats, bands, lion and dragon dances, Asian musicians, magicians, and acrobats.  The parade concludes at approximately 3:00pm followed by an outdoor festival at Sara D. Roosevelt Park.  Chinatown Lunar Parade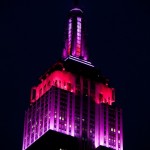 Steal a kiss at the top of the Empire State Building
5th Avenue between 33rd and 34th Streets
Who can forget the movie "An Affair to Remember"?  Make Cary Grant and Deborah Kerr's  plan come to life and meet at the top of the Empire State Building at exactly 7:01PM to share a kiss!  One of the 10 most romantic locations in NYC, enjoy the view from above and special Valentine's Day lighting.  After that, who knows where the night will take you?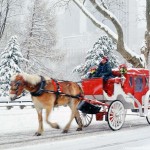 Central Park Horse & Carriage Ride
Step back in time for a romantic ride with your valentine and enjoy the beauty of Central park along with the spectacular view of New York City.  Choose from a 15-20 or 45-50 minute ride.
Departure Location: 59th Street and 6th Avenue.  Specific date/time can be reserved on line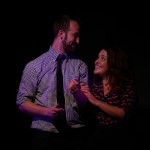 Your Love, Our Musical, Littlefield Theatre, 622 Degraw Street, Brooklyn
Saturday, February 13 at 8:00pm
This improvisational musical begins with actors Rebecca Vigil and Evan Kaufman asking a real couple from the audience for details on how they met and fell in love. Moments later they use those details to create an improvised musical about the couple's love story!
Doors open at 7:30 and tickets are $10-$12 per person available for puchase on ticketfly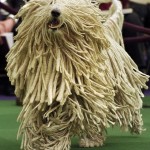 The Westminster Kennel Club 140th Annual Dog Show
Monday, February 15 and Tuesday, February 16
Do you and your partner adore dogs?  The Westminster Dog Show arrives in NYC on Valentine's weekend and access tickets are available for either daytime sessions at Piers 92/94 or evening sessions at Madison Square Garden. Tuesdays 'Best in Show' begins at 7:30pm.   For schedule info and savings on pre-sale tickets go to Westminster.