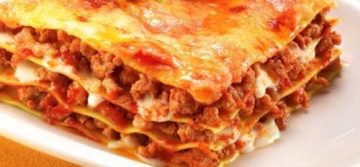 Have a hankering for some good homemade lasagna paired with little or no desire to go through the trouble of preparing it?   Healthy Italia, La Buona Cucina of Madison has you covered!
Healthy Italia now offers fresh lasagna every Thursday**
Place your order by phone or email:
CALL 973-966-5200
OR
EMAIL info@healthy-italia.com to reserve your las-ag-na!
**quantities are limited
Healthy Italia – La Buona Cucina
55 Main Street, Madison