Warning- THE PHOTOS ATTACHED MAY BE DEEMED AS FOOD PORNOGRAPHY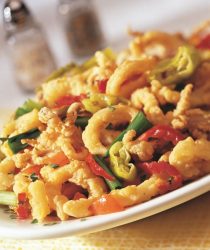 Happy First Day of Fall All,
I am going to keep this brief and let the pictures speak for themselves. The Capital Grille located in the Roosevelt Field Mall Shopping Center is always a classy place to meet for after work cocktails and dinner. The fact that the restaurant has valet parking is definitely appreciated during the hustle and bustle shopping hours as well.  Brian Phillips, The Capital Grille's Advanced Sommelier hand selects over 350 world-class wines to be served at the restaurant.You are sure to find something that compliments any entree you choose. For apps, you can't go wrong with either the Oysters on the Half Shell, the Jumbo Shrimp Cocktail or the Calamari with Cherry Peppers. If money is of no concern, then you MUST order the GRAND PLATEAU which has Jumbo Lump Crab, North Atlantic Lobster, Shrimp Cocktail and Oysters on the Half Shell.
For dinner, the bone in Rib Eye is a favorite and my sweetie thoroughly enjoys the Seared Halibut Served with Sake Braised Mushrooms and Miso Butter. If you manage to save any room for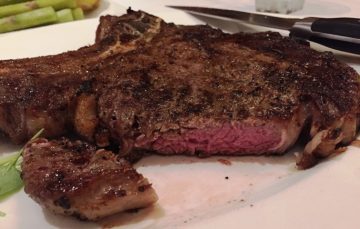 desert, their creations are worth sampling – share the WARM DOUBLE CHOCOLATE CAKE with Port Wine Infused Cherries and Ice Cream or the classic Capital Grille Cheesecake served with fresh berries!
I don't want to rush the season by any means, but I did purchase my first Christmas present today! Did you know that there are only 95 days 3 hours and 33 minutes to go? So, next time you are shopping for Little Timmy and Betsy, lock their goodies up in the car and walk on over to the Capital Grille!