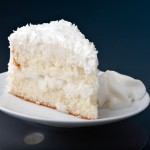 I had a piece of coconut cake at a cafe years ago. It was the best coconut cake I ever had. I tried many recipes to duplicate it but was unable to get the light and airy consistency of the cake and icing. I have been trying to locate who made the cake for years. This past weekend I figured it out. Just Desserts in Hawthorne, who are now changing their name to Baking Grace, are the bakers of this killer cake. I am usually not a fan of cupcakes but we wanted to try some of her flavors and bought 12 cupcakes. There were all delicious and homemade right there. I am a baker and even I buy these cakes because they are so good. If you serve this as dessert or take it to someone's house for dessert, they will love you for it.
I asked if they make any gluten free cakes because my son is Celiac and they said no but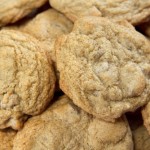 recommended a new place a few blocks away. We left Baking Grace and headed to Isaura Bakery in Hawthorne. This bakery opened 3 months ago and everything is baked on the premises with no gluten, unsaturated fats, additives, preservatives or artificial enhancers. We tried a few different things and my son liked all of it. You can call ahead for bread orders, which I recommend, because she sells out. I met a woman there who was gluten free and drove 25 minutes to get a few loaves of bread because she said it is the best bread she has found.
If you like desserts give these two places a try. You won't be disappointed.