Tag:
Pecorino Romano cheese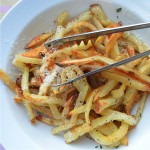 Don't be afraid of the fry. When baked they are equally delicious yet a tad healthier without the oil. Add a little cheese and herbs and you've got one heck of a side that the family will gobble up tonight. May want to actually double...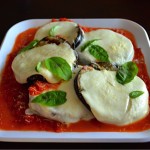 Grilled tomato sauce is quite something! Double this recipes sauce ingredients so there is extra to serve over a big bowl of pasta for dinner the next evening. I'm thinking also, that with a bit of altering, this recipe would also work for...

Sign up for our email newsletter