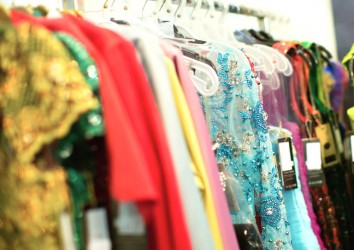 Have you often looked inside your closet and noticed one (or more) prom dresses you suspect will never be worn again?  Here is an ideal opportunity to donate those gowns for a wonderful annual event to benefits others.
The Spring Brook Twig, a local branch of the Women's Association of Morristown Medical Center, is asking for donations to be used for "Prom Gowns on the Town."  This event, which provides prom attire and accessories to the community at a reduced cost, takes place at The Bargain Box Thrift Boutique in Morristown and kicks off on Sunday, March 6 from 1PM to 5PM.  The prom sales will continue through Saturday, March 12.  Shoes, handbags, jewelry, tuxedos, and cumber buns are also being accepted.
Proceeds of 'Prom Gowns on the Town' sales will benefit the Neonatal Intensive Care Unit at Morristown Medical Center, and the Pediatric Intensive Care Unit at Goryeb Children's Hospital.
Items are being accepted now through Sunday, March 6th at The Bargain Box, 102 Mount Kemble Ave, Morristown.
All items must be presented either in a bag or box clearly labeled 'Prom Gowns On The Town' or 'Spring Brook Twig'.