Manufacturers invite you to pop the hood, kick the tires and have a seat inside at The Cleveland Auto Show.  The Cleveland Auto Show marks the start of the spring selling season in Northeast Ohio. Featuring concept, pre-production and production vehicles from the world's auto manufacturers, the show is held annually and boasts nearly 1.2 million square feet of exhibits.
Cruise down "Millionaire's Row" and take a gander at luxurious cars like an Aston Martin, a Rolls-Royce Phantom and a Maserati GT. You can even get behind the wheel and test drive a few including the Grand Jeep Cherokee or the Suburu Outback. You can even climb into the 13-foot high, 30-yard long, 30-degree iconic Ram Mountain Truck. The Show also features an array of entertainment including sports and celebrity appearances.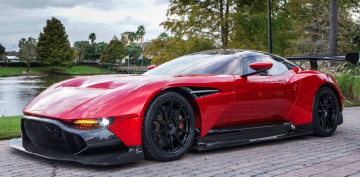 February 26 – March 6
Friday, 2/26: 5pm to 10pm. Monday – Saturday: 1am to 10pm. Sundays: 11am to 8pm.
Adult tickets are $13. Seniors (62+) and Preteens (7-12): $11. Children 6 & under are free.
One I-X Center Drive, Cleveland, Ohio 44135
For more information visit: www.clevelandautoshow.com