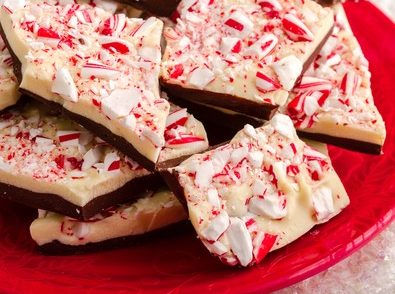 Candy canes are Christmas. Smashed up and mixed with TWO types of chocolate? The perfect combination creating a holiday treat no one can resist. Share the wealth and bring as gifts to work parties, family functions and all of your holiday festivities.

Size:

makes around 12 servings



Ingredients:
1 package (12 oz) semi-sweet chocolate chips
1 package (12 oz) white chocolate chips or candy melts
1 tsp peppermint extract
1/2 cup crushed peppermint candies or candy canes



Directions:




Microwave semi-sweet chocolate chips in large microwavable bowl on HIGH for 1 1/2 to 2 minutes or until almost melted, stirring after 1 minute. Stir until chocolate is completely melted and mixture is smooth.

Spread on large foil-lined baking sheet to 1/4″ thickness. Let the chocolate sit at room temperature while you prepare the white chocolate layer.

Microwave the white chocolate chips or candy melts on HIGH in 30 second increments, stirring in between, until it's completely melted and smooth. Be especially careful not to overheat white chocolate as it has a tendency to seize up.

Stir the peppermint extract into the white chocolate, then spread and even layer on top of the semi-sweet chocolate on the baking sheet.

Sprinkle with crushed candies, pressing lightly into chocolate with spatula. Refrigerate about 10 minutes or until firm. Break into irregular pieces to serve. Store in covered container at cool room temperature or in  refrigerator up to 5 days.

Did we give you a chocolate craving? Try Emily's Brown Butter Chocolate-Chip Cookies.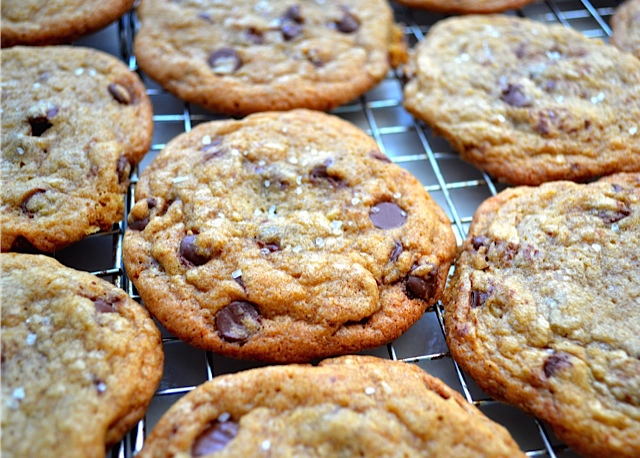 Is chocolate good for you? Find out the heart-healthy benefits of chocolate.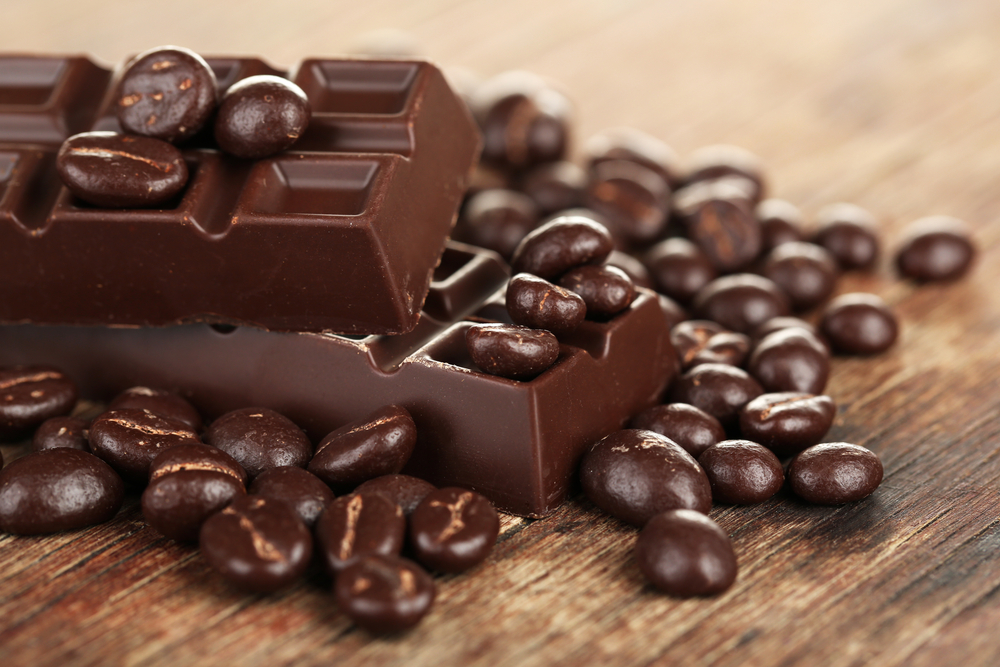 Check Out Karen's 8 Holiday Tips to Help You Stay on Track!

---
Bake with Your Kids with These Fun Baking Ideas.