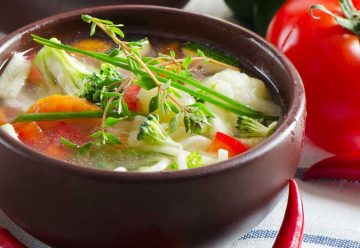 One of the things I absolutely love about the fall and cooler weather is SOUP! I've collected quite the repertoire of recipes and this is my favorite type of meal to cook. Once made, a soup can last our family of four for several days. It's a one-pot meal with the potential for the highest nutritional density per volume of food.
Because soups are liquid, there's a tendency to feel fuller sooner than when eating regular solid food. The nutritional density comes from the large variety of nutrients that can go into soups, namely veggies, and also an assortment of beans, legumes and whole grains.
What's the catch you ask? Well, to be a nutritionally dense food (which generally indicates fewer calories per volume) you will want to stick to broth based soups and avoid the creamy, cheesy ones (or at least limit them). Be careful of canned and pre-processed soups, as they can be very high in sodium and fats. The other good news about soups is they are an inexpensive way to feed a large group of people or a few people several times. They can also be frozen which allows you to prepare them in advance and then become the quick go-to meal when you're schedule is consumed (no pun intended) by sports and homework.
Soups can help you take in LESS calories over all for a number of reasons. It takes longer to eat liquid with a spoon thus allowing your body time to respond with a "full feeling". Common soup ingredients such as beans and lentils are high in fiber content, which further heightens the nutritional value of this kind of meal, but will additionally, fill you up faster and keep you full longer. Studies have shown that when people consume a bowl of broth prior to their meal, they consume an average of 20% fewer calories.
Finally, soups can be as easy or intricate as you would like. Keep it simple and get organic broth from the grocery store and add whatever ingredients you like. Consider left over or frozen veggies, leftover meat chopped up, canned beans and lentils can speed up the cooking process or even add a little pasta if you really feel you need to have those kinds of carbs. Flavor your soups with herbs and spices and if you really need that creamy taste –try substituting the cream with low fat milk or low fat soft cheese such as ricotta. Check out Food Editor, Emily's great soup recipe this week. Homemade soups can provide the healthy nutrition we need but still contain all the flavor and comfort we all love, especially on a cool night or during power outages…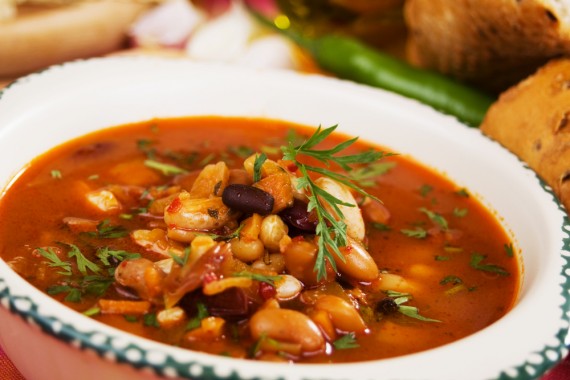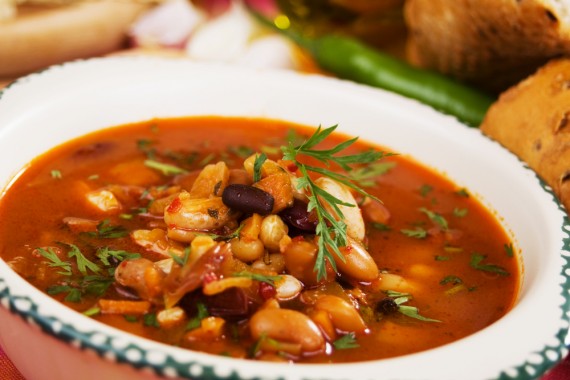 ---
More of Our Favorite Soup Recipes…