Running out of ideas for this February's Staycation?  Here are some to add to your list:
Feb 20:  Mount Peter Fun It has been over 80 years since Mount Peter Ski Mountain opened! Check out their entertainment and activities. 40 Ski Lane, Warwick, NY 10990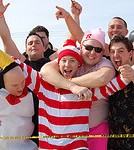 Feb 25:  Feel like taking a dip in the icy waters of the Atlantic? Join the party, and raise some money for a good cause. The Seaside Heights Polar Bear Plunge has become the single largest day long fundraising event for New Jersey Special Olympics. If a freezing Atlantic Ocean doesn't interest you, there's plenty of room to cheer from the shoreline. The event is open to all ages; plungers have ranged from 6-year-olds to 70-somethings.
Ellis Island The museum has three floors of exhibits documenting immigrants' experiences at Ellis Island, as well as the general history of immigration to the United States. Ferry schedules are listed on the Statue Cruises website . Park at Liberty State Park. This is also a great place to bike ride along the waterfront, or take a trip to Liberty Science Center.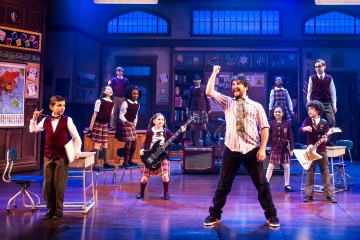 SCHOOL OF ROCK  on Broadway – "School of Rock" offers the audience a chance to be kids again, only with more talent. A rock musical with music by Andrew Lloyd Webber. Based on the 2003 film of the same name, with a screenplay by Mike White, the musical made its Broadway debut and world premiere at the Winter Garden Theatre in 2015. Google for discounts before you buy your tickets.
Intrepid-Kids Week: Feb. 20-25th- Play cutting-edge digital games, design your own games, and explore interactive displays at this weeklong festival for families. You'll learn about the logic and imagination that goes into game design as you build, tinker and play. Mad Science, Games for Change, Institute of Play, FIRST and other special guests will offer activities, performances and demonstrations at the Museum all week long. Check the website for exact schedules. Pier 86, Twelfth Avenue at 46th Street.
Mets Citi Field Stadium Tours Tours are taking place Feb. 25th and 26th. Individual, Group tours, and Kids birthday parties are offered.