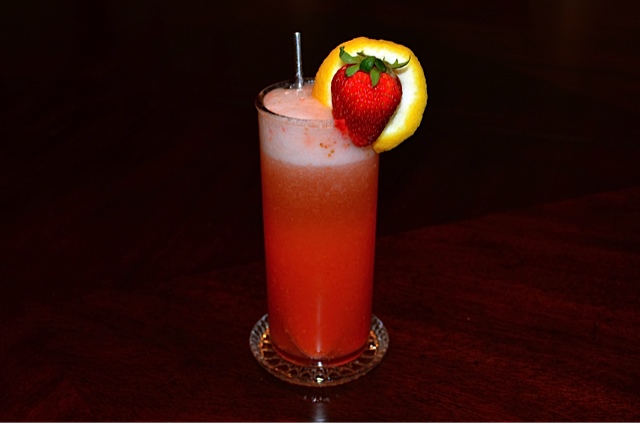 prepared by and photo by Emily S. Downs

Welcome the start of June this week with a sparkling adults-only strawberry "lemonade".

Size:

makes 4 drinks



Ingredients:
6 oz (3/4 cup) limoncello
2 oz (1/4 cup) orange liqueur
8 strawberries, sliced
Chilled sparkling wine
Lemon peel for garnish
4 chilled tall glasses



Directions:




Combine limoncello and orange liqueur in a small bowl.  Add sliced strawberries and soak at least 1 hour.

Puree strawberry mixture in a blender; strain, if desired.

Pour equally into chilled glasses.  Top with sparkling wine and garnish with lemon peel.