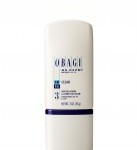 I am guest writing for Karin this week. I need to preface that because Karin does take care of her skin and I really don't. It started with sunbathing as a teenager with baby oil and tin foil. Yes, I am blond and fair skinned. Not a great combination for a sun worshipper. Hence, the age spots on my face and hands. Getting older is tougher than I thought. As I turned 42, I looked in the mirror and felt as though my whole face had fallen. All of a sudden I had age spots, wrinkles and the creases in my forehead were pronounced. I now look at my friends foreheads and can tell who is using botox and who isn't. Trust me, I don't think there is anything wrong with using botox. At the moment, I can't justify spending the money on it. I am sure that will change in a few years. As an aside, if you are considering getting botox, make sure you ask one of your friends who you know gets the injections and you like the results for a referral. I can't tell you how many friends I see and they look like frankenstein for the first three weeks. That is a doctor that doesn't know what they are doing.
Back to the ugly age spots. Some of us take care of our skin and some of us don't. Unfortunately, I fall in the "don't" category. I just don't take the time. So, I reached out to all of my friends and family who do take care of their skin, for some advice. The resounding opinion,  OBAGI skincare is the best over the counter skin care line you can use to help fight aging. The Obagi Nu Derm Clear will help fade age spots, uneven redness and pigments. It is a hydroquinone-based skin lightener. They recommend using it with the other treatments available in the Nu-Derm Anti-Aging System for the best results. The previous link will is a site where you can buy Obagi at a discount. Obagi has different products for different problems. I was once sold a bottle from my plastic surgeon to help fade the scars on my legs after having precancerous areas removed. I have to say it worked like a magic. The products are somewhat pricey but more affordable than paying a doctor for treatment. You can always start with one product and see if you like results.
If you are serious about fighting aging without having to see your dermatologist or plastic surgeon, give this product a try.