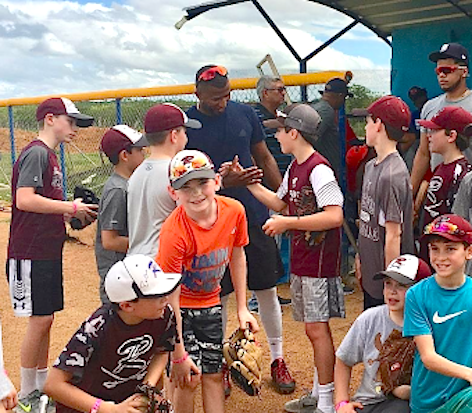 Got baseball gloves? Donate them to Ridgewood's baseball equipment drive to benefit children of San Pedro de Macoris is going on now. 
Since 2005, a group of amazing Ridgewood dads and their sons have participated in an annual baseball tournament coupled with a goodwill mission in a depressed area of the Dominican Republic. The trip is centered around the town of San Pedro de Macoris, the birthplace of a disproportionate number of baseball stars, such names as Pedro Ciriaco, Sammy Sosa, Fernando Tatis, Robinson Cano, and many others.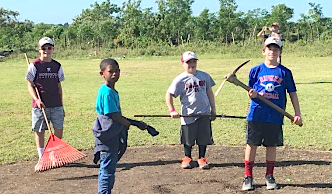 In addition to playing in a baseball tournament set up specifically for this Ridgewood team of 6th grade boys from GW Middle School, the boys and their dads donate their time and energy toward a worthwhile local community service project. In years past, they have provided labor for the construction of a school, community building and athletic field. In conjunction with this trip, each year the group collects gently used baseball equipment such as baseball uniforms, gloves, cleats or sneakers, batting gloves, uninflated basketball or soccer balls, to be donated to a church which orderly distributes the items to local boys and girls. They also collect baby diapers, vitamins, tuna fish, peanut butter & baby wipes for a local orphanage, Casa de Luz.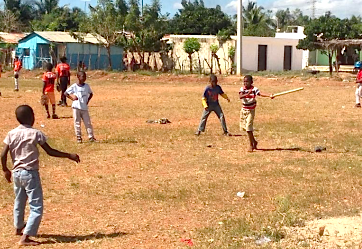 If you would like to contribute new or used athletic equipment or supplies for the orphanage, the team will personally will be transporting the collection to a local church and supplies to the orphanage.
Deadline: January 27.
For more info contact Jeff Norman 201-925-0698 or email jcnorman@umich.edu