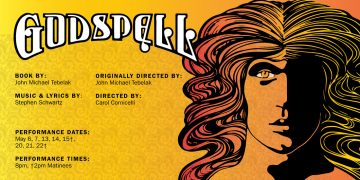 The Summit Playhouse, our local non-profit community theater,  has mounted more than 300 productions, and for their latest they have chosen the immensley popular musical GODSPELL.  Originally GODSPELL opened Off-Broadway in 1971, moved to Broadway in 1976, and was later made into a movie.
GODSPELL, a fan favorite for more nearly 40 years, features several familiar songs including "Day By Day," "Prepare Ye The Way Of The Lord," "Learn Your Lessons Well," "Turn Back, O Man" and "By My Side."
This Stephen Schwartz classic is a musical retelling of the Gospel of Matthew where we find Jesus bringing several parables to life with an eclectic blend of songs ranging in style from pop to vaudeville.
This ensemble cast brings joy and enthusiasm to this very special production, which is sure to be a hit with everyone.  So don't wait to get your tickets!  They are on sale now and can be purchased by going to brownpapertickets.com/event/2142663.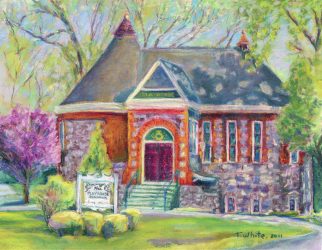 THE DETAILS:
Performance Dates: May 6, 7, 13, 14, 15, 20, 21, 22
Where: The Summit Playhouse, 10 New England Avenue, Summit
More Info: Please call 908-273-2192 or go to http://www.summitplayhouse.org
The Cast: Tohon Jasdanwala as John the Baptist, Rey Pérez as Judas), and Graham Helfrick as Jesus. The rest of the ensemble includes Richard Bull, Acadia Colan, Stella Ferra, Steve Gabe, Rebecca Iacovitti, Judith Mulder, Natalie Pereira, Vicki Ridley, Jacqueline Schreiber, Vared Shmuler, Grace Trenouth, Rosemary Walter, and Arthur Wawrzyniak.
Directed and Choreographed by Carol Cornicelli with Musical Direction by Marsha Schreir