Also Read: 35+ Gifts for Everyone on Your List…That Give Back!
While you're out shopping this holiday season, consider choosing one of these 15 gifts that actually give back!  The companies below are dedicated to giving back to several valuable social causes! It makes giving feel even better!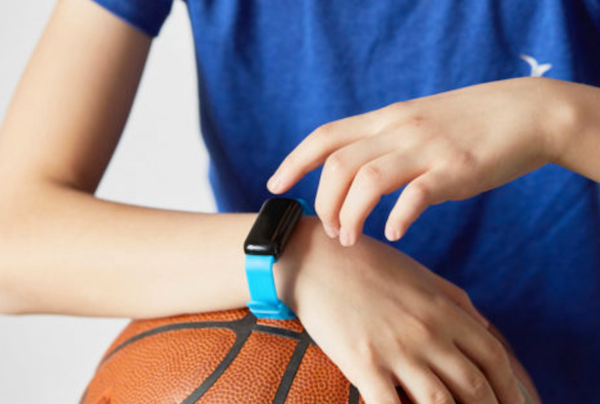 1. Fitbit for kids
The Kids Fitness Watch
 is a one-size-fits-most fitness band that tracks both steps and movement. As your kid earns points through activity, he'll trigger lifesaving food packets that are sent worldwide. $20 and up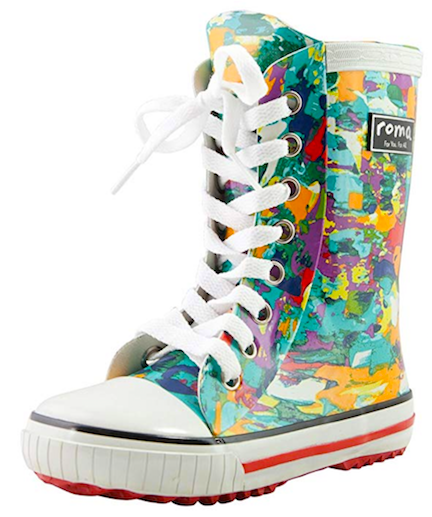 2. Roma Rubber Boots, $19
Made of all natural, these bright colorful rain boots are made of soft rubber with convenient pull-up loops. Their Classic Kids' Rain Boot, below,
comes in pink, red and blue and start at only $29!  We also love the Multi-colored laced boot
, above on sale for $24. For every pair of Roma Boots sold, a brand new pair is donated to a child living in poverty.  Additionally, 10% of all proceeds fund educational initiatives around the world. Roma was founded in 2010 by Samuel Bistrian, who wanted to combine his love of fashion and philanthropy to help children in his home country of Romania.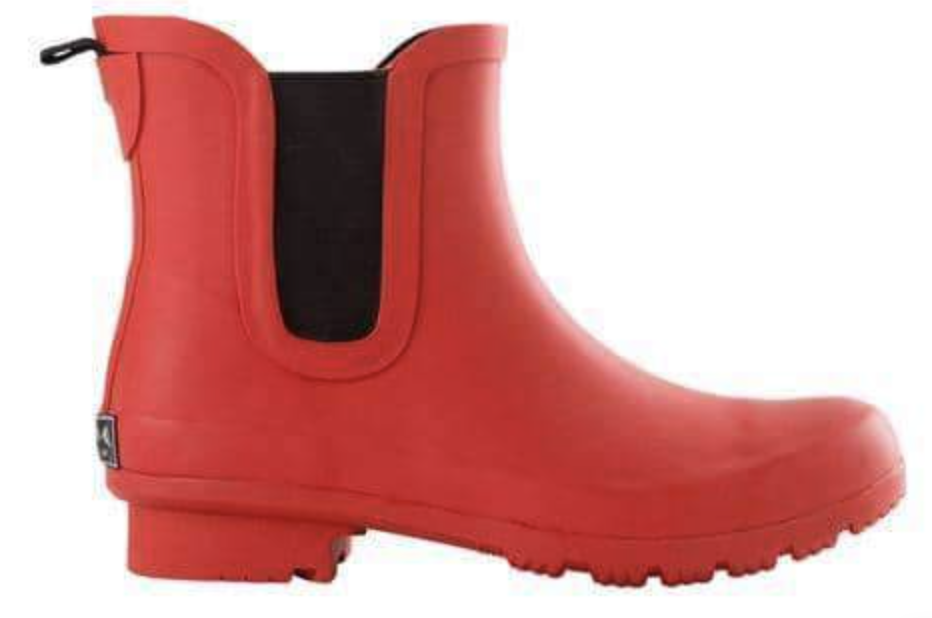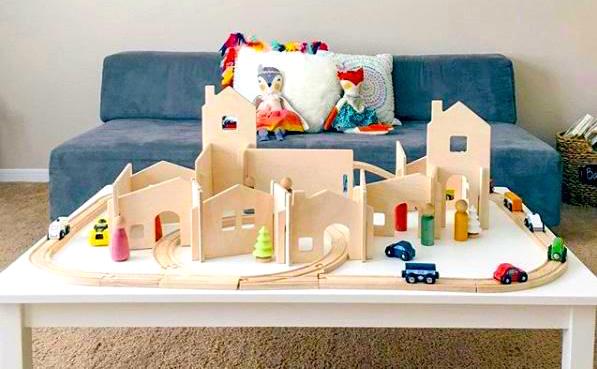 3. Manzanita Interactive Modular Blocks, $85
These interactive DIY modular house building blocks
by Seattle-based Manzanita Kids are beautifully handcrafted with birch wood. They arrive packaged in biodegradable packaging materials. But best of all: for each toy they sell, they donate enough to plant one tree through Trees for the Future. So far, they've helped to plant over 100,000 trees.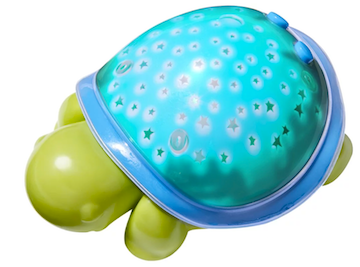 4. Cloud B Supermax The Turtle Night Light
Turtle Night Light
 is the tiny turtle with BIG stars! Small enough to fit into the palm of your hand but big enough to fill an entire bedroom with a starry night sky. A portion of proceeds from all purchases are donated to the MaxLove Project, a nonprofit that helps children fighting cancer. Since 2011, MaxLove Project has distributed approximately $250,000 worth of Twilight Turtles™ to kids fighting cancer and diseases around the world.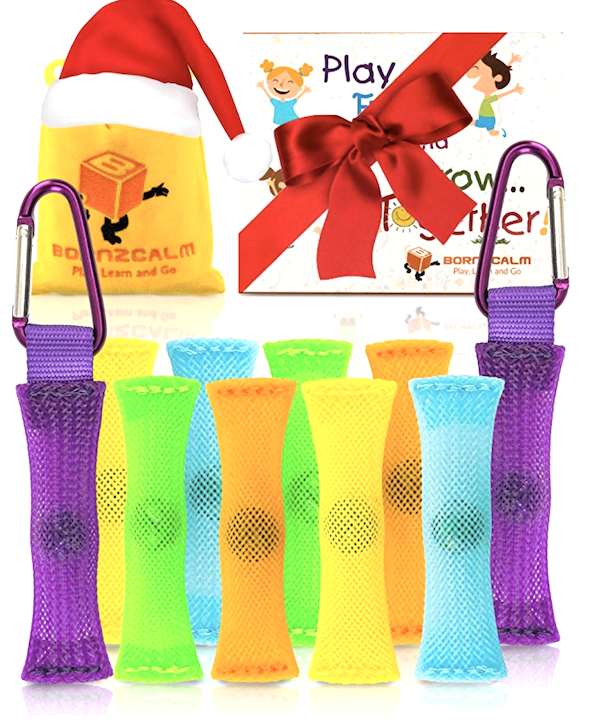 5. Born2Calm Fidgeter Toys
These Fidget Toys and Story
 by Born2Calm are perfect for kids or adults with hyperactivity issues, anxiety or stress! It's the worry stone of today! Born2Calm gives back 10% from the annual profit to the Autistic community, as donation and charity.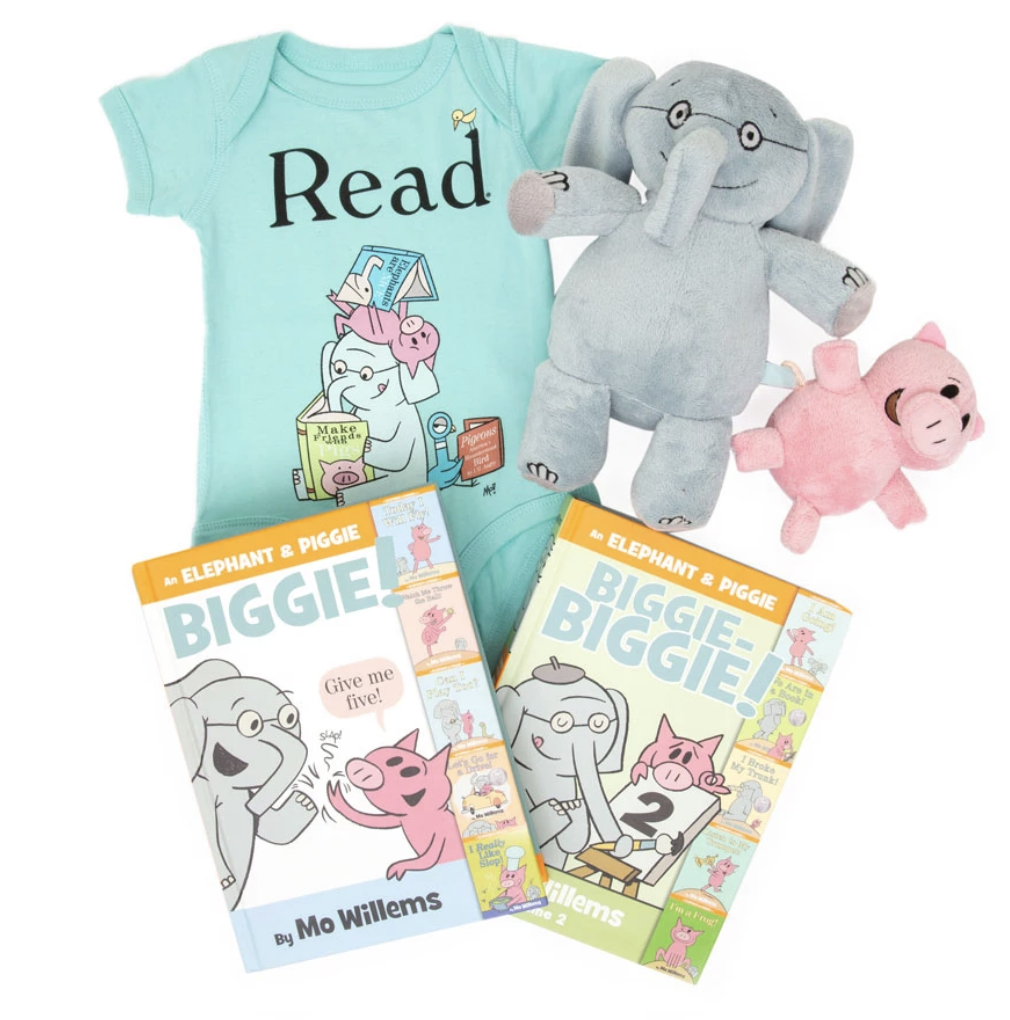 6. Save Out of Print Book by Buying a Book Set
Each purchase from Out of Print helps to fund literacy programs and book donations to communities in need. Browse teeshirts, accessories, home decor all using book themes from Harry Potter to Hemmingway. The fun baby bundle above sells for $67.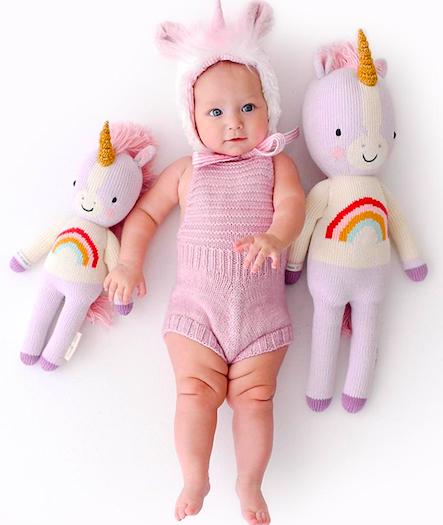 7. Cuddle & Kind Cuddlies
Cuddle & Kind are a family of five on a mission to help feed children. For every ethically produced, hand-knit doll purchased, 10 meals are provided to children in need. 1 doll = 10 meals. Choose from adorable snuggly dolls like the their Rainbow Unicorn
, Little Lamb
, Benedict the Bunny
 or Little Mermaid
.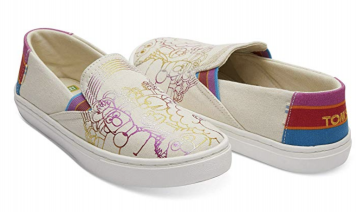 8. Tom's World Famous Shoes
Famous for their buy a pair, give a pair of shoes motto, TOMS is a great company to shop at because all of their products give back! Their Unisex canvas shoes
 are 100% vegan and have rubber bottoms. Little ones will love the Sesame Street canvas shoes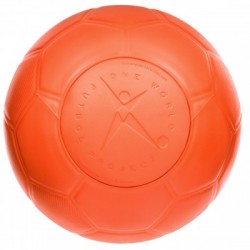 9. A Ball That Never Goes Flat, $25
Is there anything more universal than a ball? The One World Futbol is an ultra-durable, all-terrain soccer ball that will never go flat, even if it gets punctured. If you buy one ball, the project will give a ball to a community in need in a refugee camp, war zone, or poverty-stricken community. Balls have so far been distributed in Rwanda, South Africa and Iraq while the Sager Family Foundation purchased 10,000 balls to be sent to Haiti. Don't need a ball? For only $25, you can donate one. One World Futbol 
$25.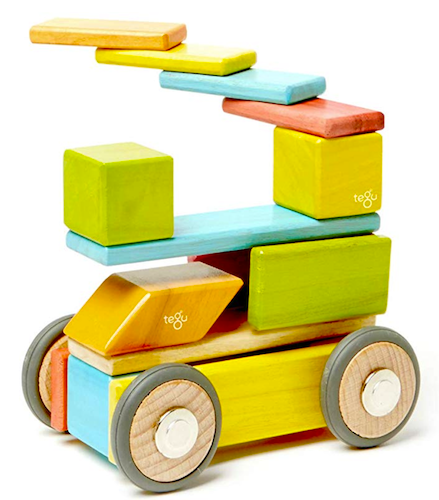 10. You Can Build It
These totally kid safe blocks are contain no lead, no plastic, non-toxic, water-based lacquer finish, no small parts! They incorporate nine unique shapes, including the wildly addictive magnetic wheels.  The company that makes them, Tegu, employs workers in Honduras, the 3rd poorest country. Purchases of their products help to provide living-wage jobs. Plus trees are planted to support reforestation efforts and replenish the materials used. They also provide access to education for the children of parents who work at the Tegucigalpa city trash dump. A starter 14 Piece Magnetic Block Set
 starts at $31. The 52 piece set
 retails for about $100.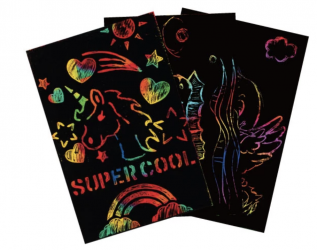 11. Art Sets
Check out Yoobi for fun art supplies from chalk and marker sets to scratch paper. You're bound to find some great stocking stuffers. And for every Yoobi item you purchase, a Yoobi item will be donated to a classroom in need, right here in the U.S.
12. Kids Table's Cozy Onesie, $39
The cute Kids Table Onesie are perfect for keeping your little one warm this winter. Even better – in the spirit of giving, a portion of the sales of this onesie benefits SickKids. Available in sizes 2T to 10.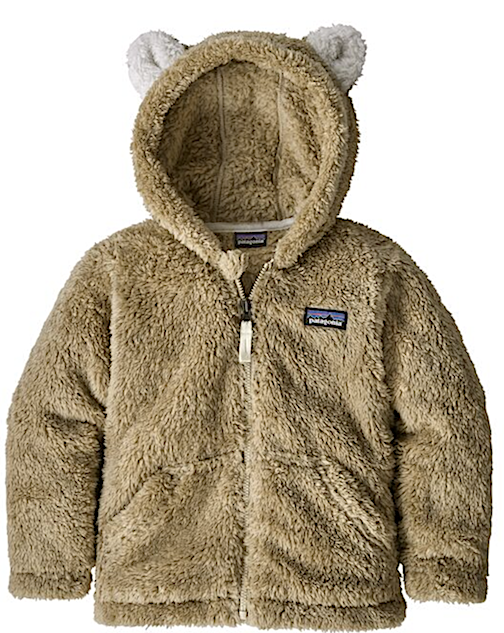 13. Bundle Up in a Patagonia Fleece, $55
This cozy high-pile fleece will keep your little one warm and comfy. And as a founding member of 1% for the Planet, Patagonia has committed to donating 1% of its annual sales to nonprofit partners in support of environmental solutions. That's a pretty big number! For almost 40 years, Patagonia has supported grassroots activists working to find solutions to the environmental crisis. Above fleece, $55.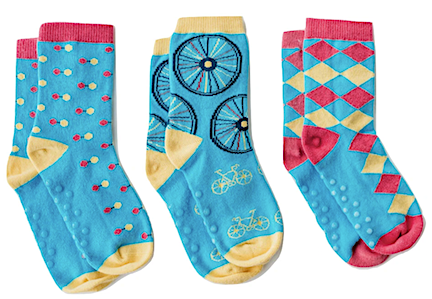 14. Q for Quinn Socks, $19 for a set
Q for Quinn organic cotton baby socks
 come in boldly-colored, playful designs with grippers on the bottom to keep little ones from slipping. They're also 100% tested free from BPA, Parabens, Formaldehyde, Lead and other toxins that can be found in socks.  And for every pair they sell, the company donates a school meal to one of the world's poorest children. With each set, we donate 3 school meals. Donations are made to Mary's Meals, an organization that feeds 1.4 million children in 18 countries.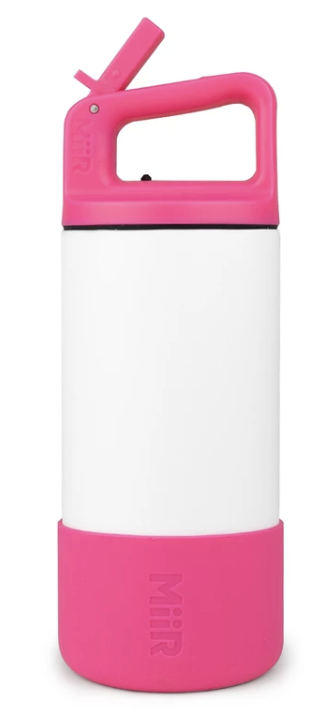 15. Feeling Parched? Hydrate Yourself and Others, $27.
I love these water bottles just for their color choices. But the fact that with every bottle purchased $1 goes to provide one person in need with clean water for one year? Double happiness. They ask third parties to audit their sourcing, production, and giving to ensure social and environmental sustainability standards are met. Their bottles are esthetically pleasing and functional! www.miir.com/hydration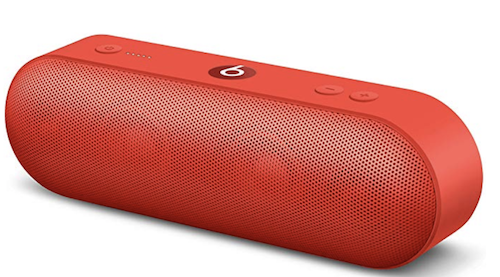 16. Beats: Big Sound, Compact Size, $123
Older kids will love the big sound that comes from this small speaker. The Beats speaker in Red
 is partnering with Red Organization which to date, has generated more than $600 million for the Global Fund to fight AIDS, Tuberculosis and Malaria, to support HIV/AIDS grants in Ghana, Kenya, Lesotho, Rwanda, South Africa, Tanzania and Zambia. 100% of that money goes to work on the ground—no overhead is taken. Available for $123.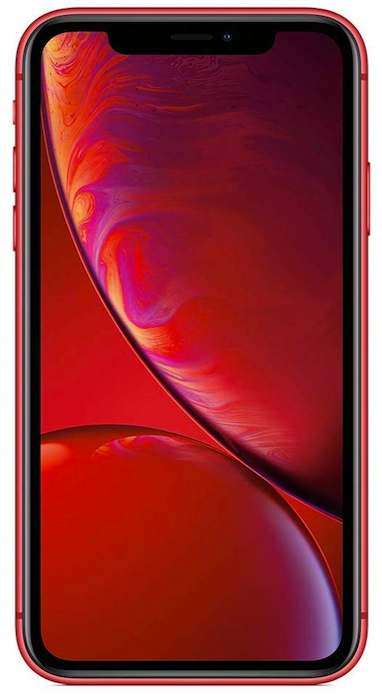 17. The Apple iPhone XR…in Red,
If you're going to make the big leap and buy them an iPhone, buy the iPhone XR
; a portion of the proceeds from your purchase with be donated to the (RED) Organization which was started by Bono and Bobby Shriver in 2006 which is fight ing to end AIDS in Africa. Simply choosing the color red for your phone means helping millions of people affected by HIV/AIDS in sub-Saharan Africa. Available for $599.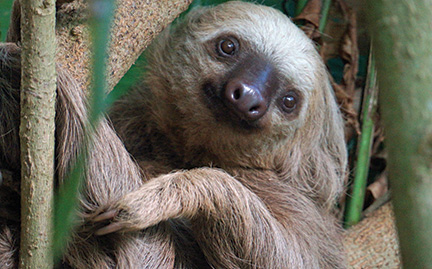 18 . Adopt a Two-Toed Sloth
WWF has been protecting animals for over 50 years. WWF "Adopt" animals from elephants to kangaroos and protect wild animals and their habitats. You can opt to include get a cute plush stuffed animal, adoption certificate, photo and species card. Adoptions start at $50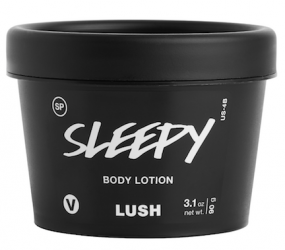 19. Stay Hydrated
Here's a great stocking-stuffer that your kids can feel good slathering on and hopefully will live up to the name: Sleepy. When you buy the Lush Sleepy Hand And Body Lotion,
 every penny of this luxuriously thick moisturizer that is made with cocoa butter and shea butter is donated to organizations focused on environmental conservation, animal welfare, and human rights.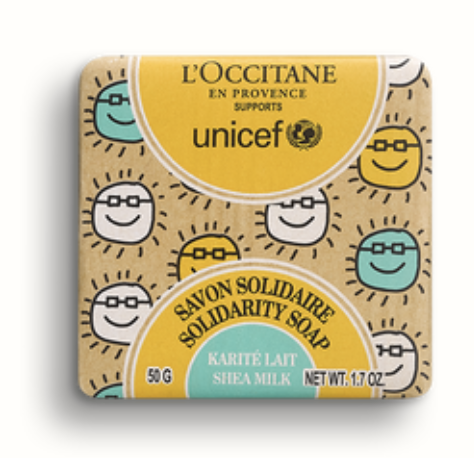 20. Nourish Your Skin
You'll love the way L'Occitane Solidarity Soap softens and cleanses your skin. What makes them even better is that they partner Unicef and 100% of the profits from the sale will help prevent childhood blindness around the world by supporting UNICEF's Vitamin A supplementation programs L'Occitane, $5.
---
35+ Gifts For Everyone on Your List…That Give Back!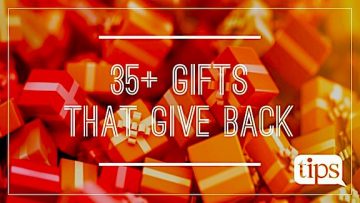 ---
20+ Festive, Fun Holiday Cocktails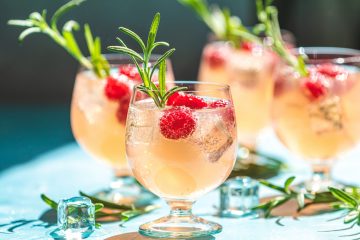 ---
When Sitting on a Shelf…Isn't Enough Anymore