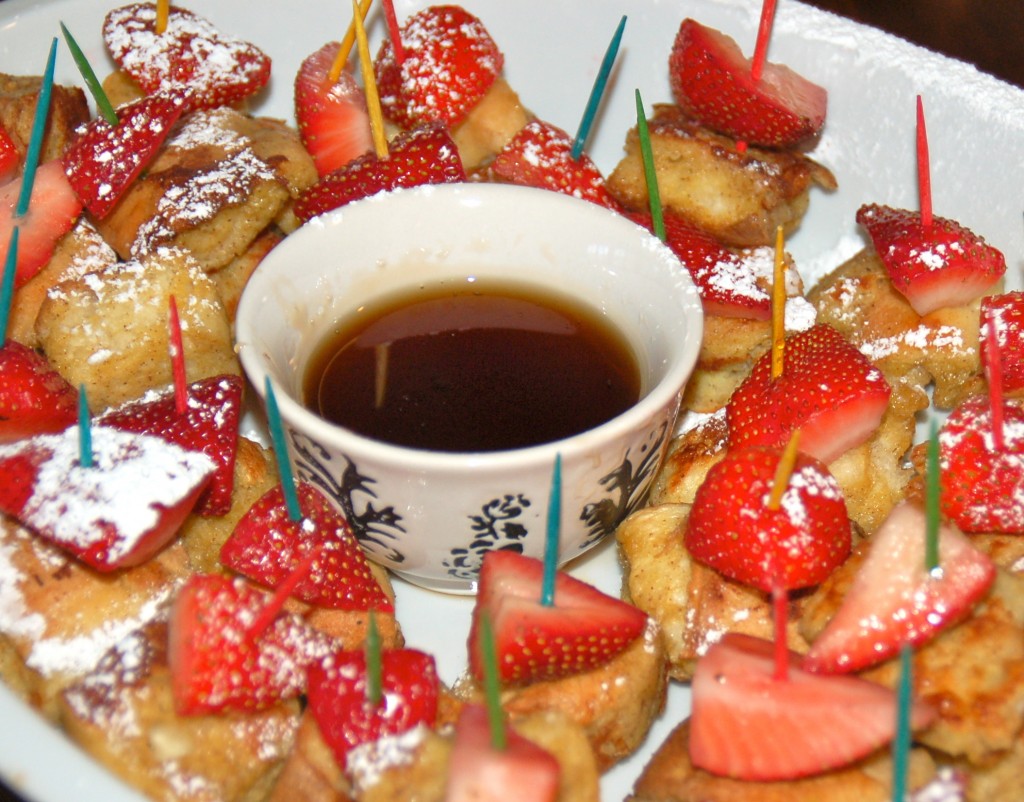 photo by Emily S. Downs

A bite-sized breakfast that will get the entire family munching.  Keeping the french toast in small cubes help eliminate the soggy center and increase the crispy surface.

Size:

serves around 6



Ingredients:
1 loaf (about 1 lb) sturdy artisan-style bread
6 eggs
1 cup low-fat milk (1% or 2%)
2 tsp vanilla extract
1 tsp ground cinnamon



Directions:




Cut bread into 1″ thick slices.  Trim crusts; cut bread into 1″ cubes.  In a bowl, beat eggs, milk, vanilla, and cinnamon.  Add 2 cups bread cubes and mix to saturate.

Lightly butter a 10-12″ nonstick frying pan.  Place pan over medium-high heat.  Lift bread cubes from mixture, shaking off excess liquid.  Add cubes to hot pan and cook (adjust heat if necessary), turning as needed, until golden brown, about 5 minutes.  Keep warm.

Repeat to soak and cook remaining cubes.  Discard any remaining egg mixture.