by: Elaine Yu
Autumn has officially arrived and it's time to stock up on cool weather staples for these perfectly crisp fall days.  Cozy sweaters.  Warm layers.  Leather boots.  Fall is the best season for fashion so let's talk about the must have items for your wardrobe.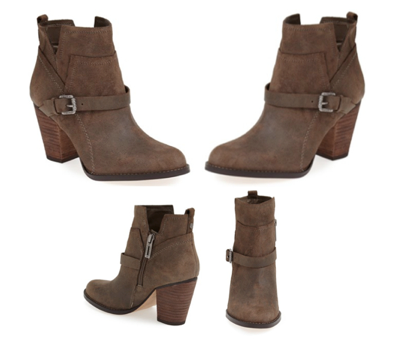 Ankle Booties – Fall's must have shoe is the ankle booty.  Wear them with your skinny jeans and sweater dresses.  Ivanka Trump Frankly Belted Round Toe Booty available at Nordstrom, $149.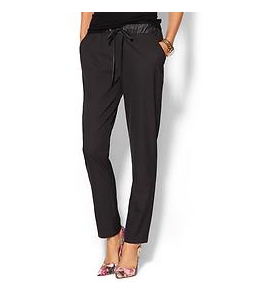 Slouchy Pants – Nothing says simply chic like the slouchy pant.  Perfect for the office and for girls night out.  Tinley Road Amelia Leather Trim Soft Pant.  Available at Piperlime, $79.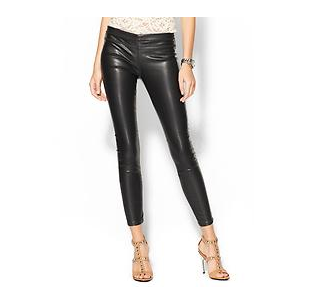 Faux Leather Jeans – I love faux leather for fall.  Leather can be found in details on dresses, blazers and accessories but if you're ready to go for it, get the full look with a pair of faux leather leggings.  Blank Denim Pussy Cat Vegan Leather Leggings available at Piperlime, $98.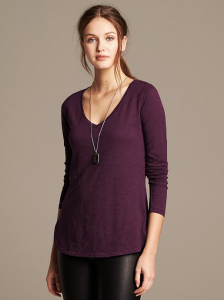 Easy Long Sleeve Tees – The perfect layering tee in 6 colors including Secret Plum and Navy Star.  Slubbed Easy Tee available at Banana Republic, $39.50.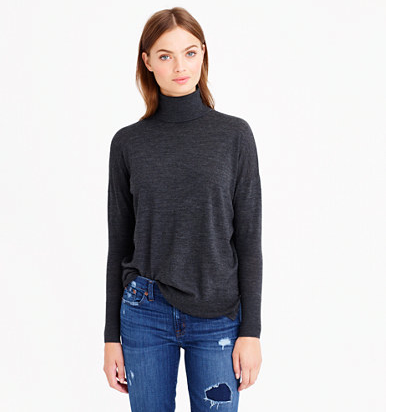 Turtleneck Sweater – A turtleneck sweater that keeps you warm and is still thin enough for layering is a great piece for fall.  Pair this piece with a leather jacket on cooler days.  Featherweight Merino Wool Boyfriend Sweater comes in 8 colors and is available at JCrew, $85.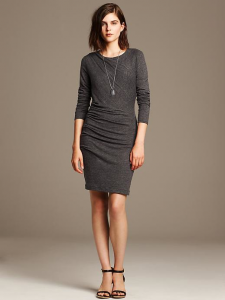 Jersey Dress – An easy-to-wear dress with ruching detail that can be worn everyday with tights and flat heeled boots or in the evening with tights, a dressy ankle booty and accessories.   Ruched Grey Jersey Dress available at Banana Republic, $98.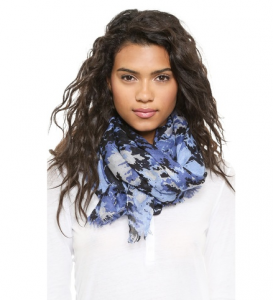 Statement Scarf – A great scarf is a must have for the fall season.  This key accessory not only keeps you warm but can add instant polish to your favorite pair of jeans and a t shirt.  Make it fun with a statement print!  Spun Scarves by Subtle Luxury available at Shopbop, $85.
Simply Chic Styling offers personal shopping and closet organization services.  To learn more, visit their website, and check them out on Facebook and Instagram.
Join Simply Chic Styling and Lucy Chambers Makeup for our Style and Makeup Event.  Tuesday, October 14, 10:00-11:30 in Summit, NJ.  For details, click here.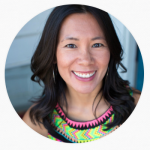 Elaine Yu is the owner of Simply Chic Styling in Summit, NJ. Elaine has always had a love affair with fashion; incorporating the latest trends into her lifestyle as a busy mom while looking chic, polished and comfortable. Her passion is to help clients identify and confidently express their own personal style.