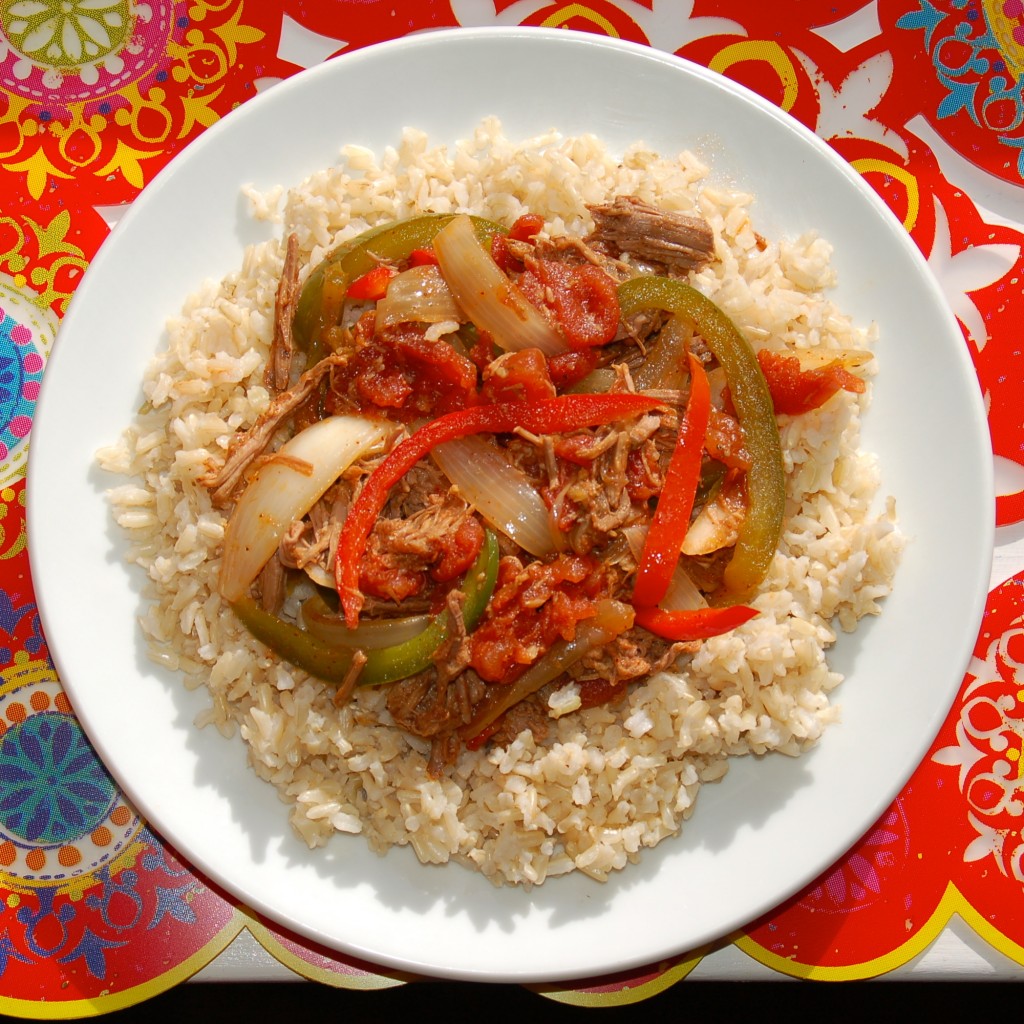 prepared by and photo by Emily S. Downs

Another super use of the Shreddin' Shredded Beef recipe.  I dig this over rice and/or in a flour tortilla (with plenty of cheese added in).  More fun in the tortilla… but everything's more fun when you wrap and roll.

Size:

4 servings



Ingredients:
1 tbsp vegetable oil
1 large onion cut into thin wedges
1 cup thin green sweet pepper strips (1 medium)
1 cup thin red sweet pepper strips (1 medium)
3 cloves garlic, minced
2 cups Shreddin' Shredded Beef
1 14.5 oz can diced tomatoes and green chiles, undrained
1 tbsp red wine vinegar
1 tsp ground cumin
1/4 tsp salt
1/4 tsp ground black pepper
Hot cooked rice (we like to use brown in my house)



Directions:




In a large skillet heat oil over medium-high heat.  cook onion, sweet peppers, and garlic in hot oil for about 5 minutes or until crisp-tender.  Add shredded beef, tomatoes, vinegar, cumin, salt, and black pepper.  Bring to a boil; reduce heat.  Simmer, uncovered, for about 5 minutes or until heated through.  Serve over rice.