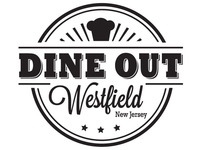 I don't know about you but who doesn't enjoy good food at a great price! The Downtown Westfield Corporation will be sponsoring the Dine Out Westfield event again this year from Sunday October 16 – Thursday, October 27. (2 weeks excluding Friday and Saturday)
Enjoy a two-course lunch menu or a two or three-course dinner menu at fixed prices at many of Westfield's best restaurants.
Each participating restaurant's menu will be available in advance. To view them before making reservation go to the Downtown Westfield website – www.westfieldtoday.com/dineoutwestfield
In addition, the DWC will offer a cell phone random drawing every day. Diners will have the option to scan a QR code or go to a web page and enter for a chance to win a $50 gift certificate to one of the participating restaurants or a $25 parking card.
PARTICIPATING RESTAURANTS FOR Fall 2016:
Menus will be uploaded as they become available.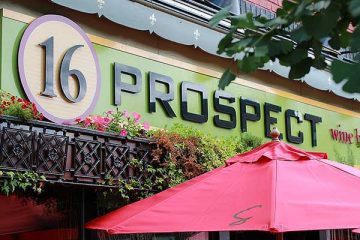 16 Prospect Wine Bar & Bistro
16 Prospect St. 908.232.7320
www.16prospect.com
2-course Lunch $10, 2-course Dinner $20
Akai Sushi Lounge
102 E. Broad St. 908.264.8660
www.akailounge.com
3-course Lunch $12, 3-course Dinner $30
Butcher Burgers
39 Elm St. 908.317.2640
www.butcherburgers.net
2-course Lunch $10, 3-course Dinner $15
Lunch: Soup & burger, Dinner: Soup, burger, dessert
The Brick Oven
117 Quimby St. 908.317.9500
www.thebrickovenwestfield.com
2-course Lunch $10, 2-course Dinner $20
Chez Catherine
431 North Ave. W. 908.654.4011
www.chezcatherine.com
2-course Lunch $25 (Tue-Fri)
3-course Dinner $40 (Tue-Thu)
Cosimo's Italian Restaurant
118 East Broad St. 908.654.8787
www.cosimosrestaurant.com
2-course Dinner $20
Feast Catering & Juice Junky
27 Elm St. 908.654.0045
www.feastcateringwestfield.com
2-course lunch $8.99-$10.99, Monday-Thursday
Lunch: Salad or Acai bowl + juice or soup
Ferraro's Restaurant
8 Elm St. 908.232.1105
www.ferrarosrestaurant.com
2-course Lunch $13, 3-course Dinner $30
Limani Seafood Grill
235 North Ave. 908.233.0052
www.limaniseafood.com
2-course Lunch $17.95, 3-course Dinner $42
Mojave Grille
35 Elm St. 908.233.7772
www.mojavegrille.com
2-course Lunch $10, 3-course Dinner $30
Mulberry House Restaurant
415 Westfield Ave. 908.233.3562
www.mulberryhouserestaurant.com
2-course Lunch $10, 2-course Dinner $20
Old Havana
13 Elm St. 908.928.0999
www.oldhavanainwestfield.com
2-course Lunch $14.95, 3-course Dinner $24.95
Roosterspin
251 North Ave. W. 908.233.7333
www.roosterspin.com
2-course lunch $15, 3-course Dinner $25
Splash of Thai
321 South Ave. W. 908.232.0402
www.splashofthairestaurant.com
2-course Lunch $10.95, 2-course Dinner $20
Sweet Waters Steak House
43 Elm St. 908.317.2599
www.sweetwaterssteakhouse.com
2-course Lunch $25, 3-course Dinner $45
Theresa's
47 Elm St. 908.233-9133
www.theresasrestaurant.com
2-course Lunch $10, 3-course Dinner $30
Tinga Taqueria
110 Central Ave.
www.tingausa.com
2-course Lunch $12, 2-course Dinner $22
Turning Point Restaurant
137 Central Ave., 908.264.8180
www.theturningpoint.biz/westfield
2-course Breakfast & Lunch $15 (Mon-Fri)
Includes soda, coffee or tea
Xocolatz
235 Elmer St., 908.232.3962
www.xocolatznj.com
2-course Lunch $10 (Mon-Fri)
Menu changes daily
WINE

NosVino
127 Central Ave. 908.232.5050
www.nosvino.com
10% off select wines
The Liquor Basket
115 Quimby St. 908.232.1900
10% off select wines