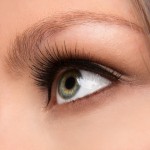 Women often ask me… if you only had a minute to spend putting makeup on in the morning, what would you do?  My answer is the same every time… fill in my brows, put on my favorite volumizing mascara (Chanel's Inimitable Intense) and lip gloss.  Not many people realize how important eyebrows are in defining your face.  The trend right now is a fuller brow. I'm not talking Groucho Marx, but the quicker you can get yours growing in the better. If over tweezing has left your brow nearly barren, try an enhancing serum to stimulate brow growth.  I love Anastasia's Brow Enhancing Serum Advance available at Nordstrom or Rapid Lash (which works on eyelashes as well as brows).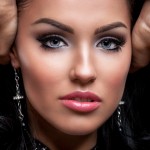 Anastasia Soare is considered the brow guru of the stars, and has shaped the brows of J-Lo, Madonna, Kim Kardashian, Jennifer Aniston, Reece Witherspoon and Jennifer Gardner, just to name a few. Check out some of her essential tips she shared with bettyconfidential.com to combat unruly brows and transform them into ones worthy of a close up. You will not be disappointed with her tips.
Anastasia has a studio right at Nordstrom brow studio– they use her stencils to shape a perfect brow every time. You will be surprised what a tweezed, filled-in brow can do for your face. It's like an instant face lift!