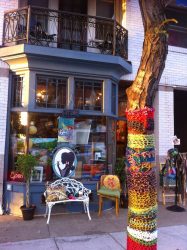 2016 Summer Art Walk
Friday, June 3 through Sunday June 5
Spend the weekend in Little Itlaly where Culinary Arts Meet the Fine Arts.
• Saturday ice cream social in Tony Brush Park  •   Barrio Taco's food truck, Vendor Village
• Local artists including Let's Face It Caricatures and painter Dani Altieri Marinucci
Musical performances
Friday, June 3: 5:00-9:00 pm,
Saturday, June 4: noon- 9:00 pm
Sunday, June 5: noon- 6:00 pm.
For more information visit Summer Walk.