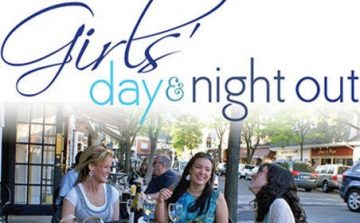 Mother's Day is this weekend, and I don't know about you, but as much as I love my kids and family, what I want most for Mother's Day is a little me time.
Downtown Westfield definitely has you covered! Girl's Night Out is returning to town this Thursday, May 11. This year it is going to be a day and night event. In the past it has always been in the evening, but this year can come and enjoy the event all day and into the night until 9 pm.
Many of the stores will be offering refreshments, promotions and special events just for us ladies! The Farmhouse Store will be featuring HGTV's Vern Yip and Good Housekeeping's Meaghan Murphy from 6-9 pm.
Walk around, enjoy fun refreshments, and pick out some Mother's Day gifts, just for you. As much as you love all the macaroni jewelry, and cute gifts your kids give you, I am sure there are some great things you've been thinking about getting.
If you are one of the first 1,500 to register you will receive a free gift from the Downtown Westfield Corporation.
Click here to register.
What's even better is that there is free parking all day. No need to worry about your meter!