No matter which side you're on, we're just going to assume you'll need a cocktail to get you through the debate. So take your pick: a Blue Elephant or Donkey Punch?
---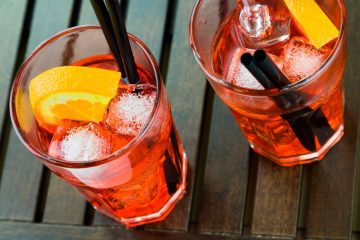 DONKEY PUNCH
Ingredients
1 part Light Rum
3 parts Orange Juice
1 part Pineapple Juice
1/4 part Grenadine
2 parts Ginger Ale
Pour ingredients ingredients into shaker filled with ice. Shake well befoure pouring it into a large glass filled with ice cubes. Float orange slices on top.
---

BLUE ELEPHANT
Ingredients
2 Parts Vodka
2 Parts Lemon Juice
2 Parts Pineapple Juice
1 Part Blue Curacao
1 Slice Pineapple
Fill a shaker with ice and add ingredients. Shake and strain into a chilled glass filled with ice. Garnish with pineapple and pineapple.